New research paths
Germany offers international scientists and academics an attractive research landscape and a wide range of funding options.
12.02.2021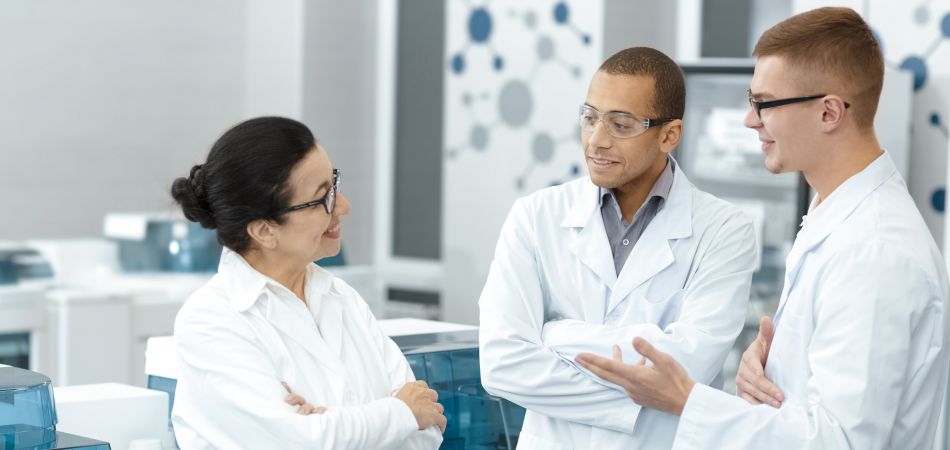 What sets the German research landscape apart?
Great organisations and good funding: Germany boasts over 1,000 publicly funded research institutions, plus numerous departments of research and development in industry. Recently, annual internal corporate expenditure on research and development (R&D) in Germany reached a new record high of 75.6 billion euros. It is thanks in part to the state and universities that Germany ranks among the top few international countries that spend more than 3 percent of gross domestic product on R&D. Germany is using its Excellence Strategy to strengthen its universities – both in the top tier and across the board. Through its High-Tech Strategy 2025, it is promoting innovations that will help combat cancer, reduce plastic in the environment and make industry largely greenhouse gas neutral, to name but a few.
What career opportunities are there in Germany?
Germany offers a wide range of options to researchers at all kinds of career stages. This starts with doctoral students: Germany has the most doctoral students in the European Union by far, with over 5,500 international students completing their PhD in Germany each year on average. The fact that around 3,500 professors from other countries are employed at German universities is a sign of their increasing internationalisation. In terms of the number of R&D personnel as a proportion of the total number of gainfully employed, Germany far exceeds the European Union average, and is also ahead of China and Japan. Around two thirds of these employees drive innovation forward in industry.
How are international researchers in Germany funded?
Germany attaches great importance to funding research-driven innovation. Around a third of R&D expenditure comes from the public sector. Numerous organisations, including the DAAD and the Alexander von Humboldt Foundation, provide funding for international researchers – over 33,000 are currently being supported with grants. The "Research in Germany" portal and the "Funding your research in Germany" brochure provide comprehensive information about the various funding opportunities.
This database allows you to search for specific grants and scholarships.
You would like to receive regular information about Germany? Subscribe here: