"Put your whole heart into your research"
Faith Osier, a malaria researcher from Kenya, talks about her work and career opportunities in Germany.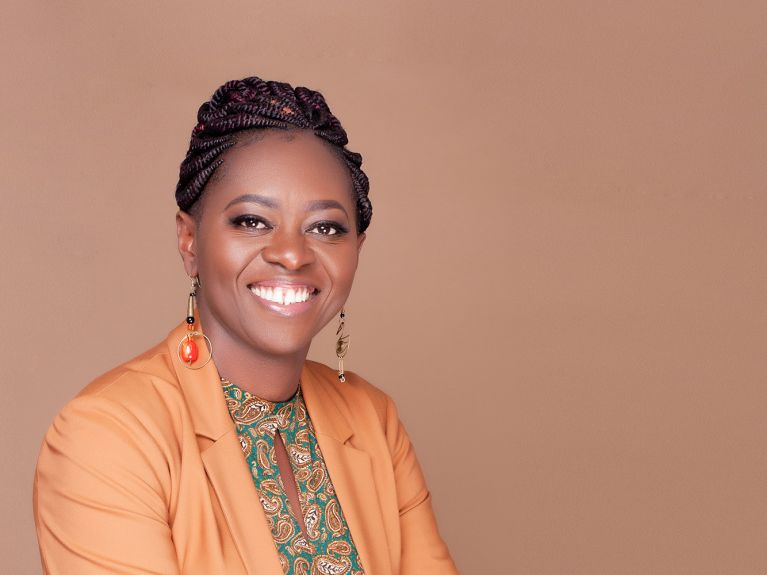 Kenyan physician and medical scientist Faith Osier heads a malaria research group at Heidelberg University Hospital. She is funded by a Sofja Kovalevskaja Award of the Humboldt Foundation. Osier's goal: eliminating malaria.
Professor Osier, what research opportunities does Germany offer?
The German research system provides many public and private funding opportunities for research. Female researchers from abroad can also benefit from these. As a best case you can gain long-term funding for five years of the kind offered by the Sofja Kovalevskaja Award. That has given me the chance to settle in well in Germany both professionally and privately with my family. I was able to set up my laboratory at a calm pace, and my children go to school here. During this process I received a lot of support from Heidelberg University – for example, I was given the assistance of a translator.
What challenges have you encountered?
Female researchers who want to found a family generally have a more difficult time – in Germany too. In many countries maternity leave still continues to mean an interruption in your career. Employers regard motherhood as a disadvantage because the woman is absent for a time. In Kenya a female researcher can afford to pay for a nanny out of her salary and, as a result, I was back at work again only a few weeks after each birth. In German society, on the other hand, it is frequently expected that women stay at home longer after a birth to look after their children. Anyone who wants to remain productive as a researcher then also has to work at home. This creates pressure, which is something you need to know as an African. However, female researchers have good networks in Germany – for example, through academia-net.org – and that strengthens their position.
What advice would you give female researchers who want to come to Germany?
Put your whole heart into your research so that you are really good at it. An ambitious work ethic is important in German culture. That's how you get ahead. That kind of ambition motivates me.
Interview: Bettina Mittelstrass
You would like to receive regular information about Germany? Subscribe here: