Time for change
Women are increasingly assuming leadership positions in German research. However, the statistics show there is still room for improvement.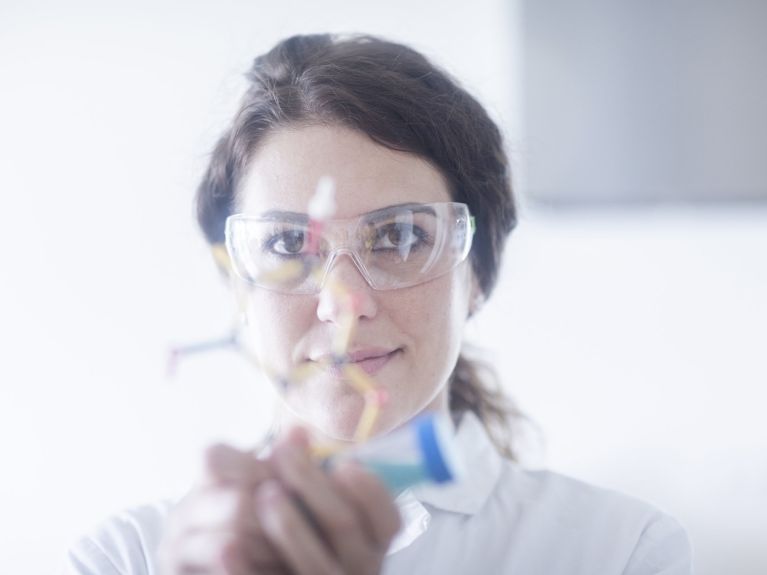 Women in leadership positions: positive trend
Since 1980, in Germany, the proportion of professorships held by women has risen from roughly 5 to approximately 25%. Today far more women also work in leadership positions in non-university research institutions: the leader here is the Max Planck Society with a women's share of over 25%. Nevertheless, women are significantly underrepresented in top jobs in the research sector.
Many women work part-time
According to She Figures, an EU gender equality survey, the share of female researchers working part-time in Germany is especially high at 31.2% (compared to 18.3% for men). There are only more part-time female researchers in the Netherlands (34.8%) and Switzerland (45.6%); the EU average is 13%.
Problem of precarious employment
According to She Figures, Germany ranks 10th EU-wide when it comes to the share of female researchers in precarious employment relationships (for example, holding short-term work contracts) with a proportion of 11.8% (compared with 7.4% for men). There has been increasing protest from women and men against the general trend towards temporary work contracts in the research sector. Thus, for example, a 2019 petition to restrict temporary contracts in research received roughly 17,250 signatures.
You would like to receive regular information about Germany? Subscribe here: