An expat in Hamburg
The Moldavian expat Elena lives in Germany's second largest city. Here she shows you Hamburg and gives you some good tips on how to make friends.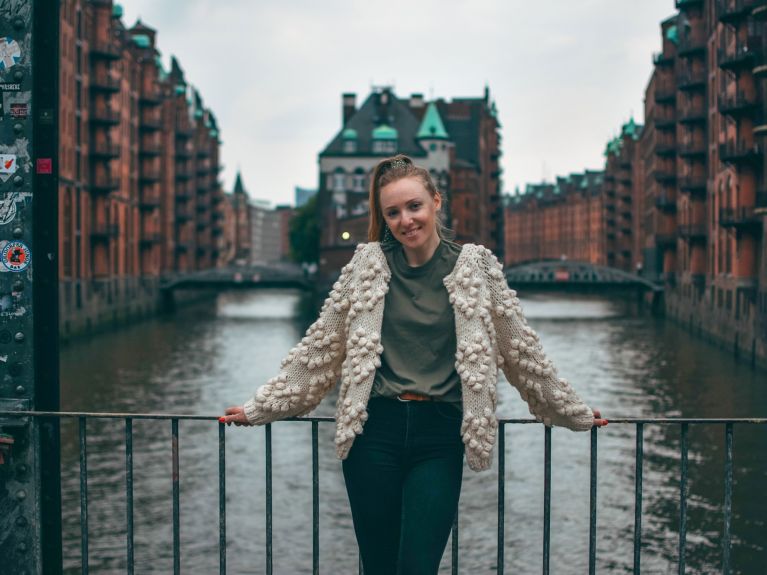 More Hamburg isn't possible: Elena Ghinda from Moldova works for a shipping company in Hamburg. Her office windows have a view of the harbour and the Elb Philharmonic Hall. In the afternoon she likes to fetch a herring roll from the fish market. The 28-year-old Moldavian fell in love with a Brazilian eight years ago during her year as an Erasmus scholarship student in Bielefeld. Together they have built a life for themselves in Germany.
Why did you choose Hamburg?
I had never been even once in Hamburg before I moved here. We just wanted to live in a big city again and really everyone I talked to told me that Hamburg was incredibly beautiful and worth living in. They were right [laughs].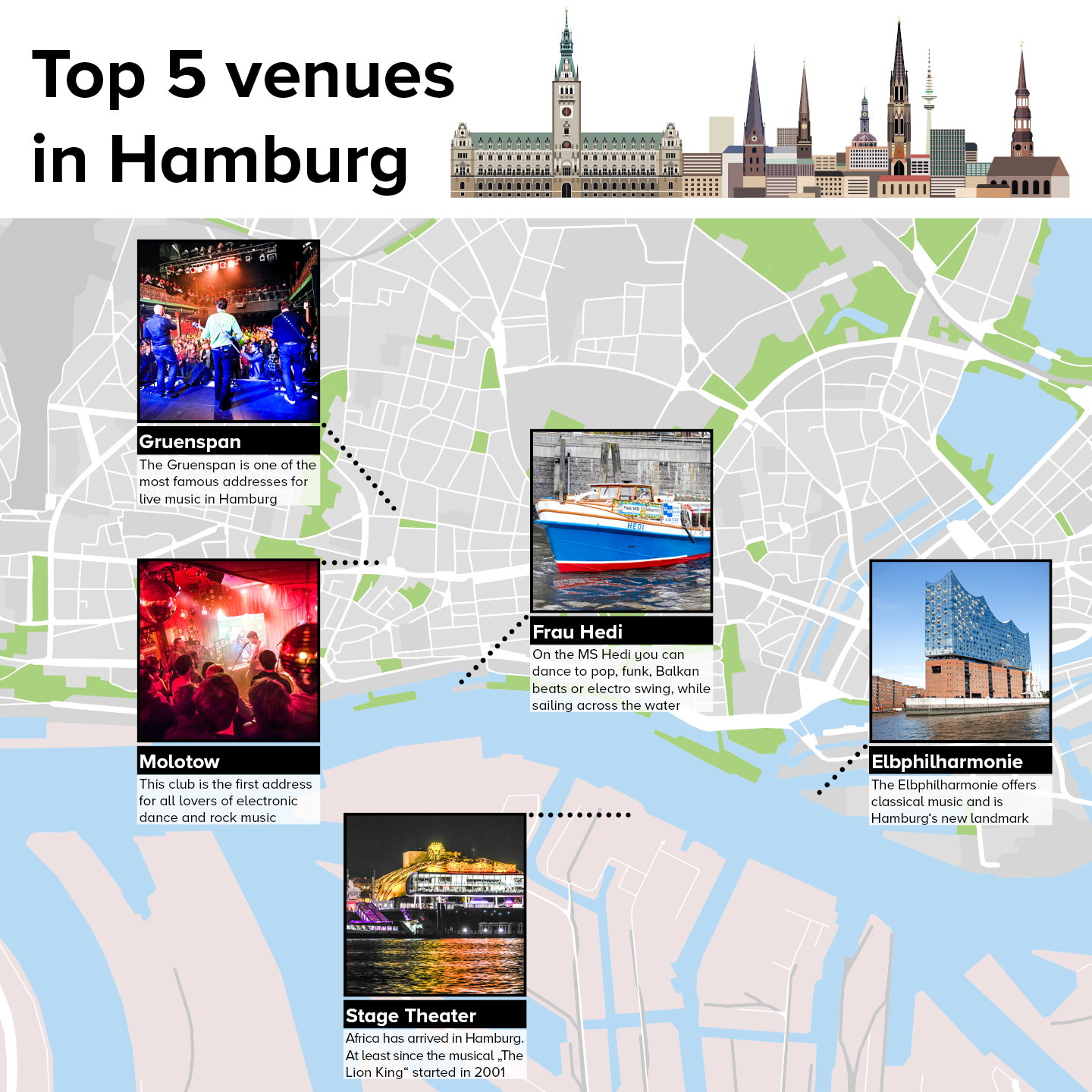 What do you like about the city?
It's just super international. Nobody even notices when my boyfriend and I speak English on the street. Hamburg is also a dream for foodies like me. I could try a different international cuisine here every day. And everyone must at least once in his or her life try a matjes roll at the fish market here. The city offers a perfect combination of water, food and ships. At sunset, Hamburg is now pretty quiet, a nice contrast to the crowded and noisy mornings. I feel particularly at home at the harbour.
How do you make friends quickly in a German city?
There's a really big expat community here. We've also taken part in a few events via InterNations and made friends from all over the world – from Mexico, China, Italy, Brazil and of course Germany. That would be my tip for other expats: say yes to everything, plunge into the community and get active. There's the right event for everyone: you can go bowling, network professionally, or just have a coffee together. Even during the coronavirus pandemic, digital services can help you can find friends easily.