Trend to waste prevention
Germany leads Europe in recycling. Now there is a new trend towards waste reduction: precycling.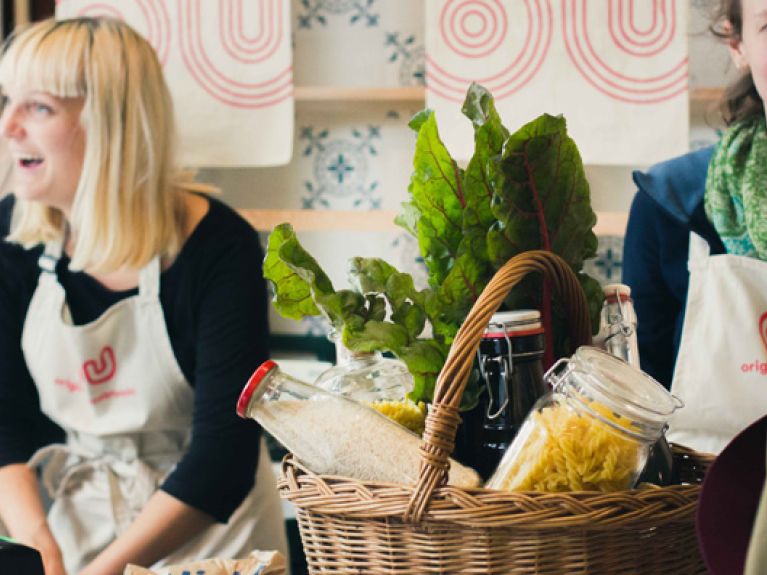 Sometimes clichés and reality coincide. Waste separation is considered typically German, and a glance at European waste statistics shows that, when it comes to recycling waste, Germany is in fact number one, followed by Austria and Belgium. In Germany, according to Eurostat waste statistics, 65 per cent of waste is recycled. The German recycling rate is 47 per cent and the share of composted waste 18 per cent. This is an important achievement, contributing to climate and resource protection. Yet the world still produces too much waste, with devastating consequences for the environment. According to a new projection made by scientists in California, more than five trillion bits of plastic, with a total weight of nearly 270,000 tons, are floating about in the world's oceans alone. This is considerably more waste than could fit into 38,500 bin lorries, write the authors of the study, which was published at the end of 2014 in the science journal Plos One.
Precycling in Berlin
In the matter of waste avoidance, there is also still much to be done even in the leading recycling land, Germany. For the best waste is the waste that never even arises. This is also the idea of the founders of the first German supermarkets without piles of rubbish. In the autumn of 2014, the midst of the trendy Berlin district of Kreuzberg, two young women opened their start-up. It works like this: customers bring their own containers. The jars, cans or bags are weighed and only the net weight of the purchases is paid. So far the range of goods comprises some 400 products: whether tofu or baking powder, body lotion or toothpaste tablets, everything is sold in bulk. The philosophy of waste prevention applies not only to the end user, but also to the entire supply chain. There are similar initiatives such as "Original Unpacked" in London and Austin, Texas. The Berlin start-up has generated even an international echo; signs of this are the entries of more than 50,000 Facebook fans and franchise enquiries from South America and Australia. The concept, known in professional circles as "precycling", has two advantages, explained "Original Unpacked" founder Milena Glimbovski in a newspaper interview: first, it largely avoids packaging waste in shopping, and secondly, people buy only as much of a product as they really need. 
http://ec.europa.eu/eurostat/waste