What people are drinking in Germany
Aromatic, fruity or dry: the summer in Germany has some very tempting cool drinks that are great in autumn, too. Four trends.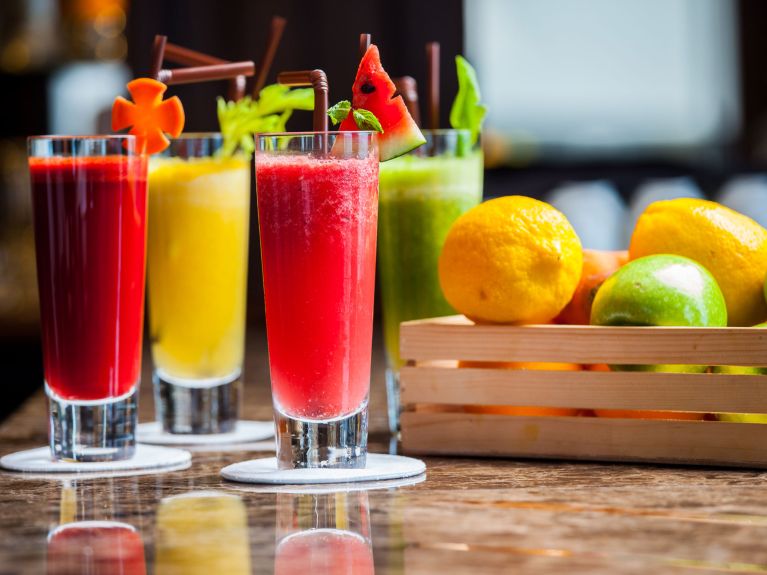 Germany. A refreshing non-alcoholic spritzer – what could be better at 30 degrees in the shade? A cool beer maybe? Or the once scorned cold brew coffee? A glimpse inside Germany's fridges and drinks menus at fashionable restaurants show that experimenting puts you in the mood. Not only microbreweries are offering unusual tastes with their craft beers. This summer there are many self-mixed flavours, such as lavender or cucumber, among the spritzers and other bubbly inventions. Four trends.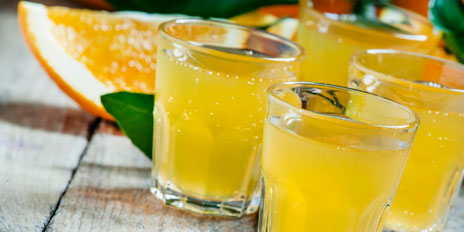 Craft Beer
They're challenging the 500-year-old German purity law for beer: the craft beer brewers are not satisfied simply with hops, malt and yeast. Hops with fruit aromas, special types of yeast and malt give their beers that particular kick. These unconventional and diverse brews have their roots in the USA, and you can also try them out at beer-tasting sessions.
Cold Brew Coffee
That's just cold coffee, isn't it? Well, yes. But it's tasty and almost healthy: cold brew coffee contains less bitter substances than the hot variety – an advantage for coffee fans with sensitive stomachs. It's made by mixing freshly ground coffee with cold water, and then filtering this brew after leaving it to stand for twelve hours. You can top this delight with whipped cream or ice cream, or both. Here's a practical tip for late sleepers: store some cold brew coffee in your fridge ready for a cool start to the day.
Spritzers and bubbly inventions
Cucumbers are not only refreshing as face masks. They also have great potential as drinks, for instance in combination with a touch of fresh basil. Equally yummy: lemonade with lavender. Adding a shot of prosecco is trendy, but not an absolute must. If you prefer a non-alcoholic refreshment, you can try a fresh juice spritzer made with sea buckthorn or apple.
Water
A bottle of mineral water for around 30 euros is pretty decadent. Some restaurants have such luxuries on their drinks menus: deep-sea water with an especially well-balanced mineral content or water from glacier ice. Yet Germany has a very large spectrum of good regional mineral waters. And basically, the beverage so essential to life is most easily available as simple, high-quality tap water.