How and where can I get to know people?
New to a German city? We'll show you the quickest way to make contacts and where you can meet people.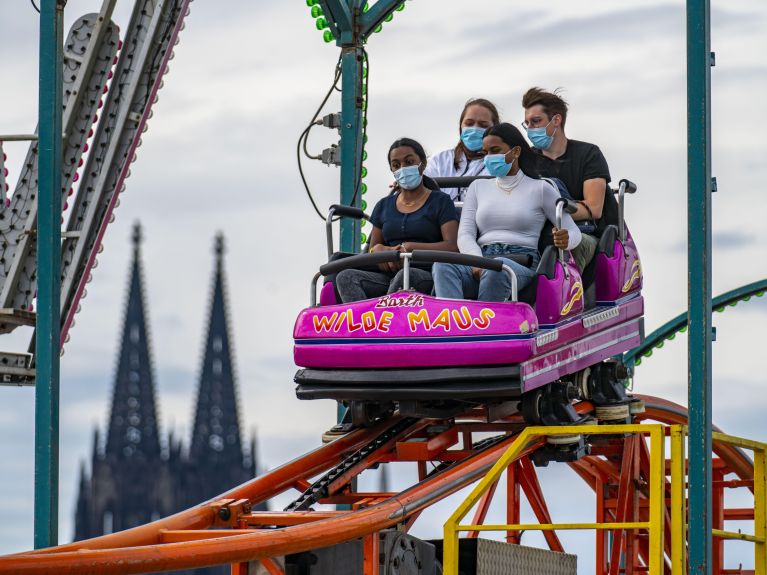 How can I get to know people in a new city?
In Germany, as elsewhere, many people get to know each other at work or at university, but often also through clubs. There are over 620,000 of these with a total of more than 50 million members. Interests range from football to urban art and yoga.
Another possibility is the regulars' table at pubs. In almost all large German cities there is a "New in ..." regulars' table (search for "Stammtisch" and the city name). Groups for people who are new to a place are organized on the Internet.
There are also of course numerous ways to make new friends virtually. The platform nebenan.de, for example, concentrates on users' immediate neighbourhood. Here you can not only get to meet people but also find advertisements for flats, gardening help and much more.
Many expats use the InterNations platform. With more than 1.8 million members in 420 cities worldwide, the Munich-based company is one of the largest networks and information portals for people living abroad. Members can share their experiences online. There are also events in numerous German cities where expats also meet regularly offline.
Where do people meet?
Cafés, restaurants or bars are classic meeting places. Joint activities, ranging from museum visits to hiking, are also popular. But people who are already acquainted or friends often meet at home. In Germany it is customary to bring a small gift when you come to visit. This can be something to eat, a bouquet of flowers or a bottle of wine, depending on the occasion. With a cosy evening of games, for example, home-baked cookies go well; with a barbecue dinner, a tasty salad.
You would like to receive regular information about Germany? Subscribe here: