"Only an apparent contradiction"
How can the "epochal turning point" be reconciled with the values of multilateralism and the rule-based order? Conflict researcher Jonas Driedger provides some answers.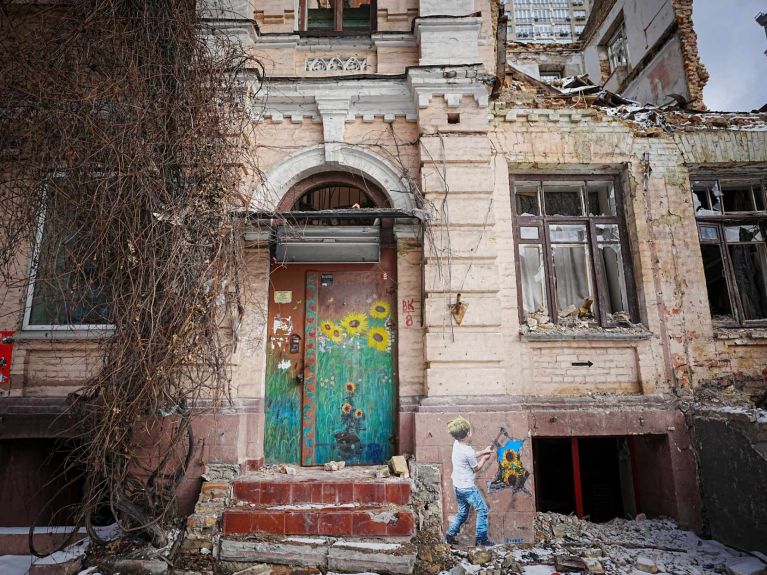 Mr Driedger, "Zeitenwende" – meaning epochal turning point – was Germany's word of the year in 2022. Federal Chancellor Olaf Scholz had used the term in reference to the start of the Russian war against Ukraine. What did he mean by it?
What was meant was that it would entail a fundamental realignment of German foreign and security policy. Specifically, Scholz announced huge investments in the Bundeswehr, shipments of arms to Ukraine and an end to the approval process for the Nord-Stream 2 gas pipeline from Russia to Germany.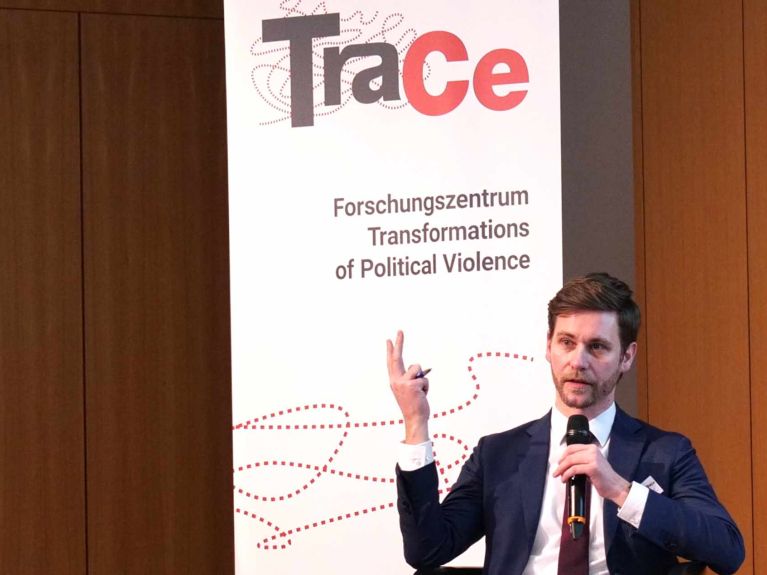 Germany's foreign policy stands for the principles of multilateralism and the rule-based international order – how does this tie in with this new era?
Let's look first at the rule-based order: it would be easy to think that supplying weapons to Ukraine would be a contradiction of this, yet it is also possible to view it the other way around. Standing up for a rule-based order means taking the rules of the international system seriously, defending them and punishing any massive violations of them. The sovereignty of individual states forms the backbone of the international order. Seizing and annexing the territory of a sovereign country constitutes a considerable breach of it. The right of states to defend themselves is also a principle of our rule-based order, as is the right to receive help to do so.  
How can the Zeitenwende be reconciled with multilateralism?
It is true that acting multilaterally means talking to one's opponents and attempting to resolve conflicts within an institutional framework. However, it also means doing this in accord with one's own allies, which in Germany's case are first and foremost the EU and Nato. In other words, opposing the sanctions against Russia for example would have been a unilateral approach. I would therefore question the apparent contradiction between providing robust support to Ukraine on the one hand and focusing on the values of multilateralism and the rule-based order on the other.
How is the Zeitenwende transforming Germany's role as a geopolitical actor?
What is new is that Germany is sending weapons – including weapons of war – to this kind of crisis region, while at the same time stepping up its own military capabilities considerably. Furthermore, the Zeitenwende has resulted in a change in mindset as regards Ukraine and Russia. From 2014 to early 2022, people in Germany always talked of the "war in Ukraine" – a label that does not include the word Russia. In the contractual documents that Germany and France also signed up to – the Minsk agreements and the Normandy Format – Russia was not even an official party to the conflict, and Ukraine had to make a great many concessions. These days there is consensus in Germany that Ukraine must be supported in economic and military terms and that the regime in Russia is waging a criminal war of aggression. 
Are there continuities despite the Zeitenwende?
Yes. On military questions Germany continues to be reactive rather than proactive, for structural reasons alone: the country's Basic Law is in a manner of speaking a mechanism intended to prevent a war of aggression. In addition, the departmental principle applies in Germany – all the things that are needed to wage war are divided up between the various ministries. Moreover, the Bundeswehr is a parliamentary army and will remain so. And Germany will continue to act multilaterally, as we have seen in the debate on whether to supply tanks. In other words, the Zeitenwende does not mean that Germany will rise again as a unilateral Wilhelmine leviathan. 
Will the Zeitenwende be permanent?
Despite the aforementioned constraints, I believe that core elements of the Zeitenwende will prove to be permanent because people's fundamental opinion of Russia and Ukraine has changed and because we are already involved in the conflict. 
Dr Jonas J. Driedger works at the Peace Research Institute Frankfurt (PRIF), where he conducts research into inter-state wars, deterrence in international relations, relations between major powers and their neighbouring states, and Russian and transatlantic security and defence policy. He has lived in Moscow and Kyiv, among other places. 
You would like to receive regular information about Germany? Subscribe here: