Action Plan for Women and Peace
Three questions and answers on the German Federal Government's third action plan for implementing the Women, Peace and Security Agenda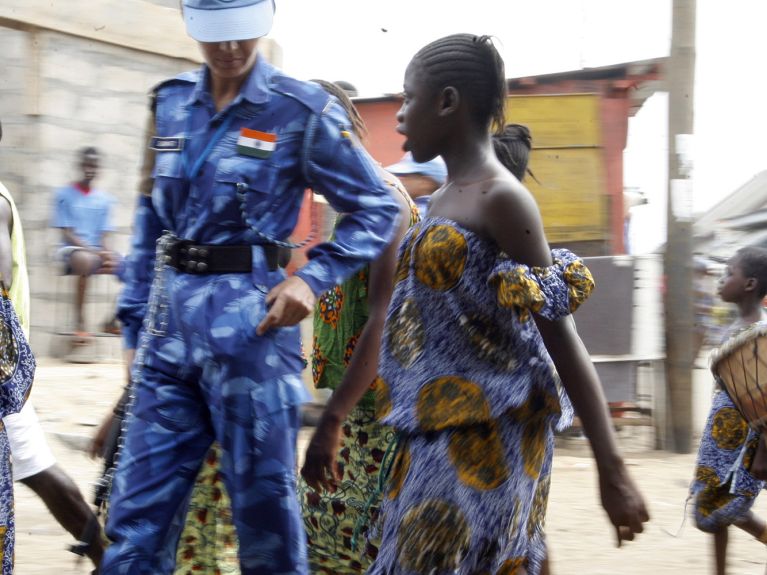 In February, Germany's Federal Government adopted its third Action Plan to implement the Women, Peace and Security Agenda adopted by the UN Security Council.
Why does this Action Plan exist?
In October 2000, the UN Security Council unanimously adopted Resolution 1325 on Women, Peace and Security. It is the first resolution to recognize the importance of women in resolving conflicts and dealing with their consequences. It also notes that women in particular are victims of conflict. Resolution 1325 derives three principles for policy-makers from this: prevention, participation and protection. Two of the nine resolutions updating 1325 have been introduced by Germany, a vigorous advocate of the Women, Peace and Security Agenda.
What is the Action Plan's aim?
In the Action Plan, the Federal Government defines what it specifically wants to achieve by 2024: to promote the participation of women in peace processes and their protection from sexualized violence wherever possible. This might sound theoretical, but it can be very practical: for example, Germany supports the Women's Peace & Humanitarian Fund and, together with partners such as medica mondiale and the International Organization for Migration (IOM), it helps traumatized women. It is also involved as a co-initiator of the African Women Leaders Network.
How will the Action Plan be implemented?
The Action Plan contains a monitoring and evaluation plan which defines, for practical policy purposes, who is responsible for implementing the projects and over what period. The idea here is to make it possible to measure progress. The Federal Foreign Office's virtual exhibition No Women, No Peace shows many practical examples of Germany's commitment.