"Prosperity and climate protection"
The German economy faces a major transformation to address climate change. Discover here what the Federal Government is planning.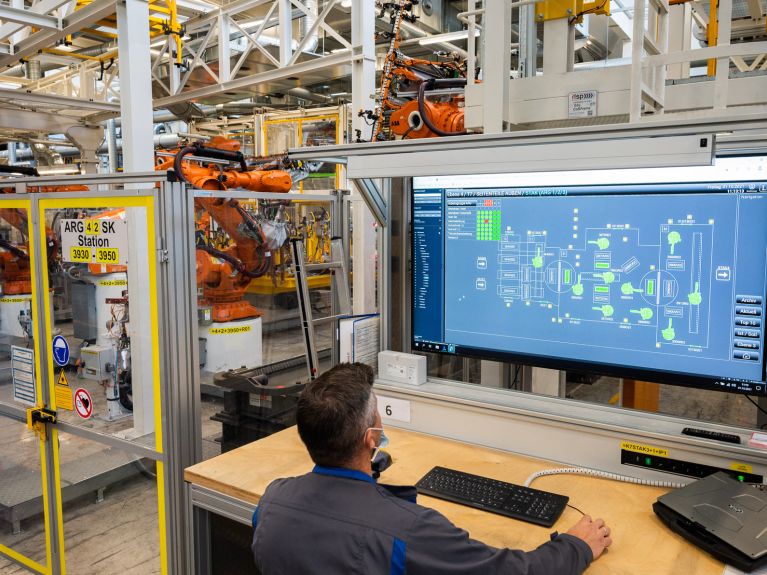 The SPD, the Greens and the FDP are forming a new government in Germany. The head of government is Federal Chancellor Olaf Scholz. The coalition government must respond to climate change. That is why one major change is the creation of a partially new ministry: the Federal Economics Ministry will become the Federal Ministry for Economic Affairs and Climate Protection with Vice Chancellor Robert Habeck (Greens) at its head.
Climate protection has top priority
The new Federal Government wants to restructure the German economy to make Germany a climate-neutral industrialised country. This government's goal is the "reconciliation of prosperity and climate protection", says Federal Economic Affairs Minister Habeck. "We are setting the course towards a social-ecological market economy and beginning a decade of investments in the future," says the coalition agreement.
New energies
Germany, a major industrial centre, aims to convert its electricity supply to electricity from renewable sources, which are now to generate 80% of output by 2030 instead of the previously planned 65%. If necessary, nature conservation will take a back seat to facilitate the expansion of wind and solar power. Planning procedures are to be substantially speeded up and state-of-the-art gas-fired power plants will secure the transition to hydrogen technology. Coal-fired power plants are likely to become uneconomic very soon because of the high CO2 price in the emissions trading system. By 2030 15% of all cars are to be powered fully electrically, and from 2035 only CO2-neutral vehicles will be approved.
Accelerated procedures
The coalition agreement states that approval procedures, decision-making and implementation "must become significantly faster". At present, approval for new-build structures, industrial areas or investments in infrastructure takes many years. The new government wants to make and implement "all the necessary decisions" in 2022 "in order to be able to realise both private and state investments swiftly, efficiently and purposefully. We aim to at least halve the duration of proceedings."
Innovation agency KfW
The state-owned bank Kreditanstalt für Wiederaufbau KfW is to be reorganised as an innovation and investment agency to finance the transformation. Key technologies, such as green hydrogen, artificial intelligence, biotechnology and quantum technology, are to become ready for market faster with its help. (With dpa)
You would like to receive regular information about Germany? Subscribe here: