Green future for Central Asia
Green Central Asia Conference: Environmental protection creates peace and stability in a region subject to extreme climate change stress.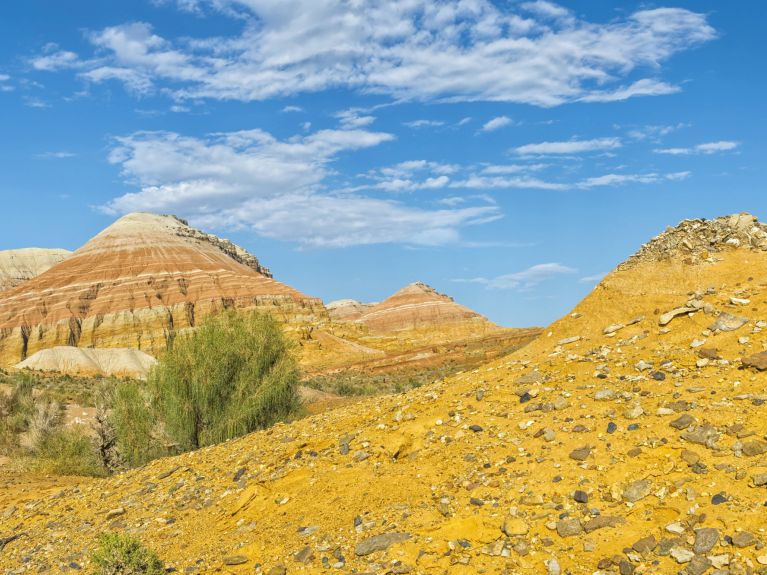 What does this new initiative involve?
Green Central Asia brings the nations of Central Asia all to one table. Germany's Federal Foreign Minister Heiko Maas commented on this at the opening of the founding conference in Berlin at the end of January, saying: "The challenges of today, such as digitization, globalization, migration, and climate change all have one thing in common: They know of no borders. Nowhere is this more evident than in the case of climate change. Where the very basis of people's livelihoods is under threat, conflict is inevitable. If climate change knows no borders, then our response to it must likewise be without borders."
Who is participating in Green Central Asia?
The initiative's members include Afghanistan, Kazakhstan, Kyrgyzstan, Turkmenistan, Tajikistan and Uzbekistan, and their foreign ministers all attended the founding conference at the end of January 2020 in Berlin. The German Federal Foreign Office launched the Green Centr al Asia initiative, which will initially run for four years, because climate change has an exceptionally strong impact in Central Asia, affecting water supplies, land and soil qualities as a result of melting glaciers among other issues.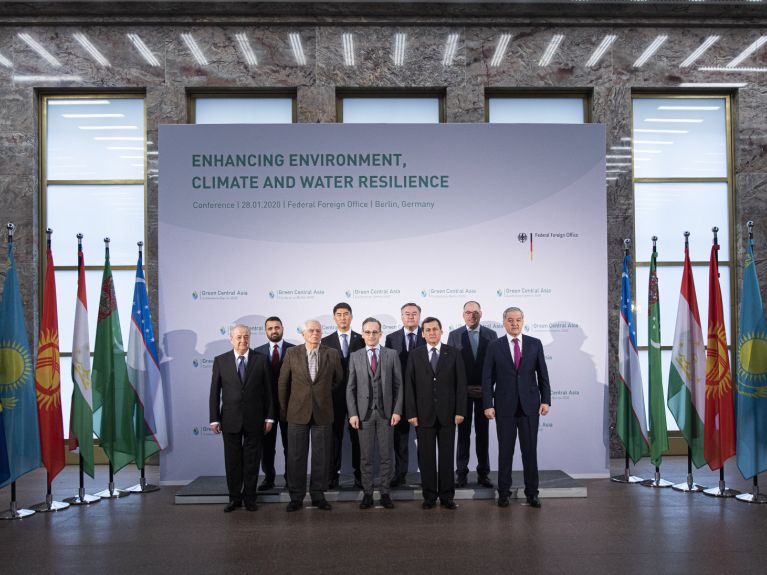 What is the initiative's objective?
The initiative is in line with the European Union's Central Asia strategy introduced in June 2019, which Germany unconditionally supports. At the diplomatic level, links are being fostered between the six states in the targeted region. Moreover, a key goal is to build a network incorporating the various academic and civil-society actors in the region as well as those from Germany.
What has been achieved so far?
At the close of the conference in Berlin the ministers signed a joint declaration on cooperation in the fields of climate change and security. This declaration covers the issues of glacier protection, energy, biodiversity, land management and agriculture, and is to be implemented at the regional level. The ministers agreed to develop and resolve a joint action plan by the end of 2020 at the latest. Further meetings of high-ranking diplomats and a series of joint conferences will elaborate the details of the plan.
Is there a precedent?
The initiative did not appear out of thin air. The German Federal Foreign Minister touched on this in his speech, saying "that the foundations for such a collaboration have now existed for a good decade – thanks to the Central Asia Water Initiative, the so-called 'Berlin Process'. As a result, the topic of water has evolved from a tricky matter of controversy, a source of conflict, into a topic of cross-border understanding."
You would like to receive regular information about Germany? Subscribe here: