Safeguarding borders in the desert
Daily patrols, vast distances, living in containers: on the everyday life of the UN Observer Mission in Western Sahara.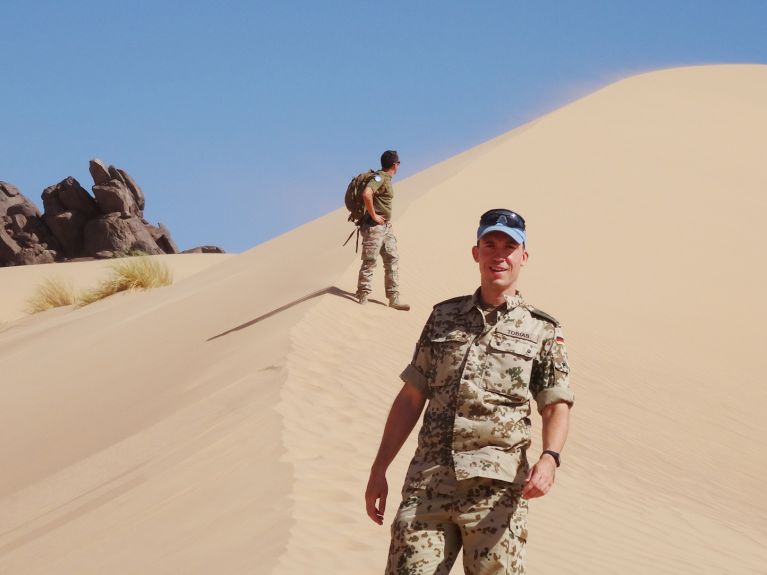 Captain Tobias Radon was stationed for six months in the small town of Agounit in Western Sahara. As a member of the MINURSO UN Observer Mission, he guarded the demarcation line drawn in the conflict over Western Sahara, an area claimed by both Morocco and the independence movement Frente Polisario.
Mr Radon, you were stationed at an outpost; what does that look like?
You live in containers at a team site. There are nine of these, which run along the "berm". This is a thousand-kilometre-long desert wall that separates the conflicting parties. Each team site monitors an area along the wall. We lived there with about a dozen military observers. Everyone lives in a container. Then there are common containers for meals and offices.
That's pretty far away from everything ...
The next team site is 160 kilometres away. You can reach them only by crossing the desert. Headquarters is 16 hours by car. Once a week a helicopter brings drinking water. Every four to six weeks a lorry comes with diesel. Also all spare parts, every screw, has to be requested.
What does the work of a military observer look like?
We drive out in teams daily – four soldiers, always in two jeeps, so that there's help if you get stuck. The route is set on a GPS planner and mustn't be left because the area is heavily mined.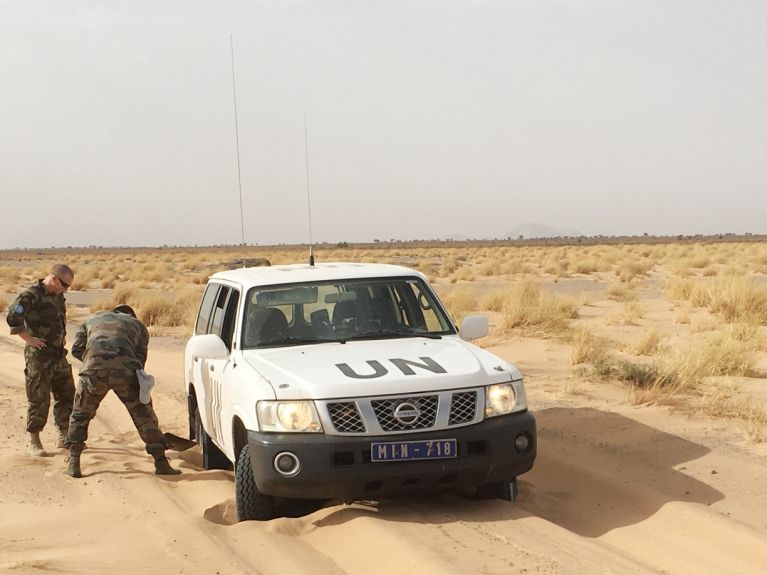 Then you see if everything is quiet?
We monitor compliance with the three military agreements that Morocco and the Polisario have signed with the UN. Both sides stick to it; the situation is currently stable.
Maybe too quiet? The mission has existed since 1991, and there's still no solution in sight.
The operation consists of a civil-political and a military strand. We're the eyes in the area and create the basis for the mediators to do their job. In our view, the operation has been successful.
 What were the biggest dangers you had to face with MINURSO?
Mines and snakes. There's a lot of both.
Isn't life in the desert monotonous?
I played a lot of sports with my pals. You play beach volleyball and tell one other about your home country. It was an interesting and positive time for me.