Article 10: Privacy of correspondence, posts and telecommunications
The law student Pauline Gihr: So that thoughts can remain free even in times of digital communication.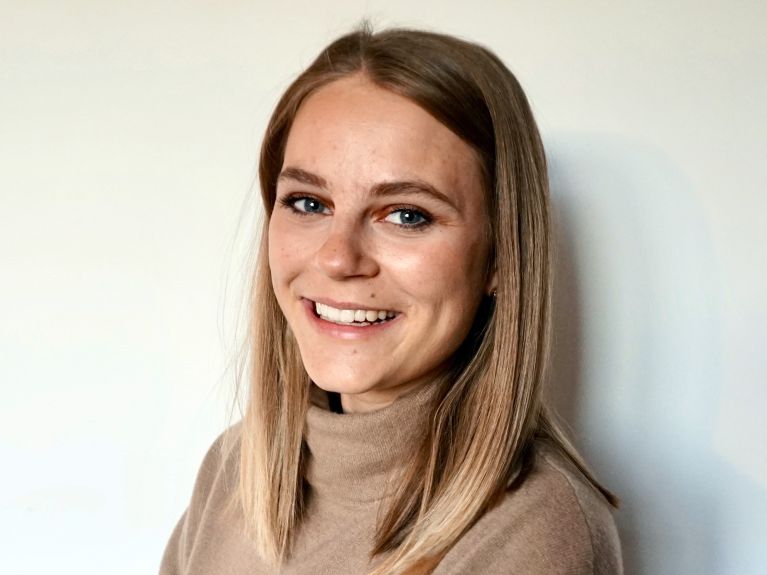 Granted, Article 10 of the Basic Law is not my favourite right – others spontaneously appeal to me more. Perhaps it's because of the internet and the communication revolution that we are going through: this already makes the term "privacy of correspondence" seem strangely antiquated and not really tangible to me. It therefore takes a second look to see that Article 10 has not lost any of its importance, even if the world today is completely different.
From the purely legal point of view, the matter is clear: when two or more people communicate with one another, the confidentiality of the communication content and its particular circumstances stand under protection. The state may violate this confidentiality only under special circumstances that justify the interference.
What impresses me most about this fundamental right is the importance the mothers and fathers of the Basic Law already attached in the early days of the Federal Republic to the protection of the simple transmission of information. Ultimately, this Article ensures privacy, as does Article 13 ("The home is inviolable"). This grants real freedom to the individual. And freedom is a very important good.
If my messages were systematically read or listened to, I would be unable to send mails without feeling monitored. Because through communication we not only spread information but also share opinions, show feelings. Communication is therefore something very personal, almost intimate, and it needs to be protected by all means from government surveillance, especially in the age of e-mails, SMSs, video chats and other communication services.
It is therefore all the more important to draw a clear distinction on the internet between confidential and public communication: what we post on Instagram or Facebook is pure self-presentation and virtually public. Everybody should be aware of this. Messages sent via Messenger, on the other hand, are private in nature and therefore as much in need of protection as the letter delivered by the post office. Here the legislation has the same task as 70 years ago, which it must fulfil irrespective of all technical innovations.
The Basic Law for the Federal Republic of Germany, Article 10: Privacy of correspondence
 
(1) The privacy of correspondence, posts and telecommunications shall be inviolable.
(2) Restrictions may be ordered only pursuant to a law. If the restriction serves to protect the free democratic basic order or the existence or security of the Federation or of a Land, the law may provide that the person affected shall not be informed of the restriction and that recourse to the courts shall be replaced by a review of the case by agencies and auxiliary agencies appointed by the legislature.