Article 14: Property and the right of inheritance shall be guaranteed.
The director Harald Siebler, the producer of a film about the constitution, explains why responsibility comes with ownership.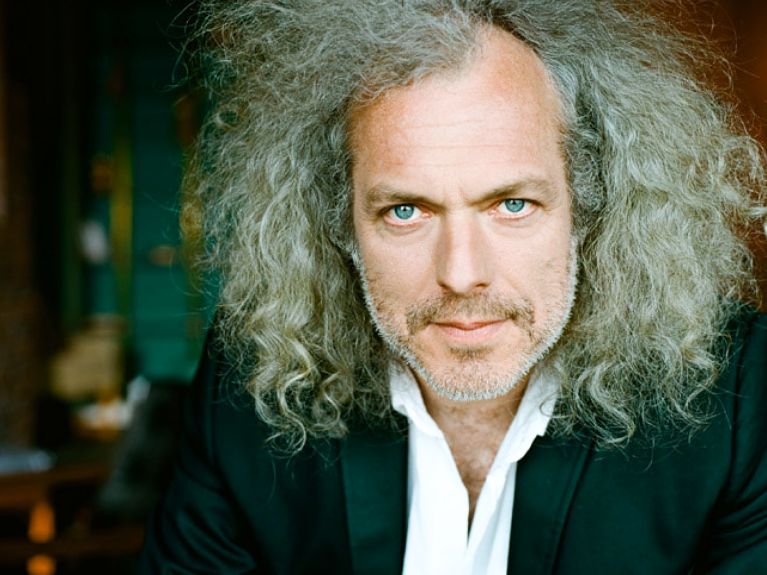 The current world situation, in Europe and especially in Germany, combined with the discussion about the understanding of our democracy and its basic values, is currently putting Article 14 of the Basic Law and its second paragraph in the limelight. In the specific case of housing and rent policy, the recent demonstrations in Berlin and the public debates in the political parties show the explosiveness and fuel for conflict contained in the debate about property and how it should be treated.
"Property entails obligations. Its use should also serve the common good." What does this mean at a time when the competitive situation of our social and economic system is tailored to the individual's sense of achievement and does not necessarily focus on the collective sense of achievement?
This is a basic question. Because property forfeits the claim to serve the common good when owners fail to fulfil their obligation. That failure destroys the democratic, social idea of solidarity, fosters the division between owners and non-owners, and so also social division.
Where property serves first and foremost to increase capital, where the general public is called upon to pay in every case, property is misappropriated as an instrument of pecuniary redistribution.
So what is to be done? First and foremost, the public should be roused to an awareness of our democracy and fundamental values. The community of solidarity should be anchored in the general consciousness and in daily life. The fundamental question is already formulated in the demand of Article 14: How can property serve the common good, and so the further development of our social understanding, while preserving the respect for property on the one hand and for ownership on the other hand?
Higher, further, faster, more and more and more makes no sense from the point of view of the futility of accumulated property in the grave. And must we not rethink the subject of property in the face of environmental destruction, climate change and the consequences of the profit-oriented exploitation of our human and material resources? So that owners actually live up to the guarantee protected under Article 14.
The Basic Law for the Federal Republic of Germany, Article 14: Property and the right of inheritance shall be guaranteed.
Property and the right of inheritance shall be guaranteed. Their content and limits shall be defined by the laws.
Property entails obligations. Its use shall also serve the public good.
Expropriation shall only be permissible for the public good. It may only be ordered by or pursuant to a law that determines the nature and extent of compensation. Such compensation shall be determined by establishing an equitable balance between the public interest and the interests of those affected. In case of dispute concerning the amount of compensation, recourse may be had to the ordinary courts.