A joint programme
Trio Council Presidency: Germany, Portugal and Slovenia present their plans.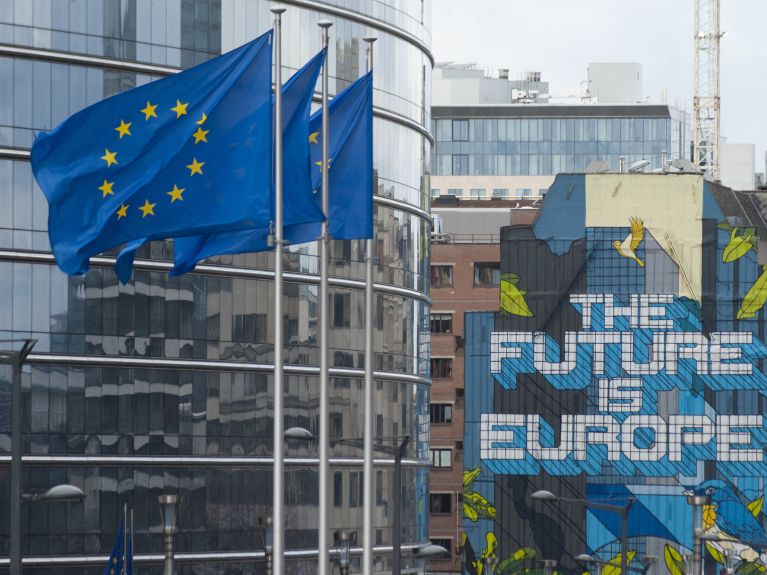 During the next 18 months, first Germany, then Portugal and afterwards Slovenia will each assume the EU Council Presidency for half a year. The respective Presidencies of the Council of the European Union will work together on the basis of the so-called Trio Programme to ensure concerted political action and smooth transitions during this period.
A Trio Council Presidency was officially introduced in 2007/2008, when Germany, Portugal and Slovenia also worked together as the first Trio. As early as 1981 Council Presidency countries began forming informal groups of three to ensure the greatest possible continuity.
Here is a brief outline of the most important topics in the joint German, Portuguese and Slovenian programme for the period until the end of 2021:
Efforts will centre on promoting cooperation and consensus about overcoming the corona pandemic. This includes combating COVID-19, strengthening the necessary structures to be better able to respond to crises of this kind in the future and promoting a recovery of the community from the economic effects of the crisis.
The Multiannual Financial Framework of the Union for 2021–2027 will also be adjusted to meet these requirements.
The countries undertake to maintain a fair and social Europe while simultaneously promoting European interests and values worldwide. These include human rights, equality and corporate social responsibility.
The digital transformation of Europe will be fostered in a way that respects human rights and protects citizens. Specifically named areas for digital progress are education, research, finance and health.
The Trio programme aims to develop permanent and crisis-proof solutions in the area of migration. At the same time, measures against illegal migration and human trafficking are to be strengthened and action taken against the causes of migration and displacement.
With regard to economic policy, the focus will be on further promoting a fair European Single Market.
The industrial competitiveness of the Union will be strengthened with special emphasis on small and medium-sized enterprises. At the same time, there will be a further deepening of Economic and Monetary Union.
The European Green Deal will be supported with investments in all regions to create a climate-neutral and green Europe.
In the field of foreign policy, European values will be promoted further on an international level, the enlargement process towards the Western Balkans will be continued and cooperation with Africa strengthened. European defence policy will be another focus area.
The official programme of the Trio is available here.
You would like to receive regular information about Germany? Subscribe here: