The steps to getting a job in Germany
What are my chances? How do I find a suitable job? Do I need a visa? Find out here.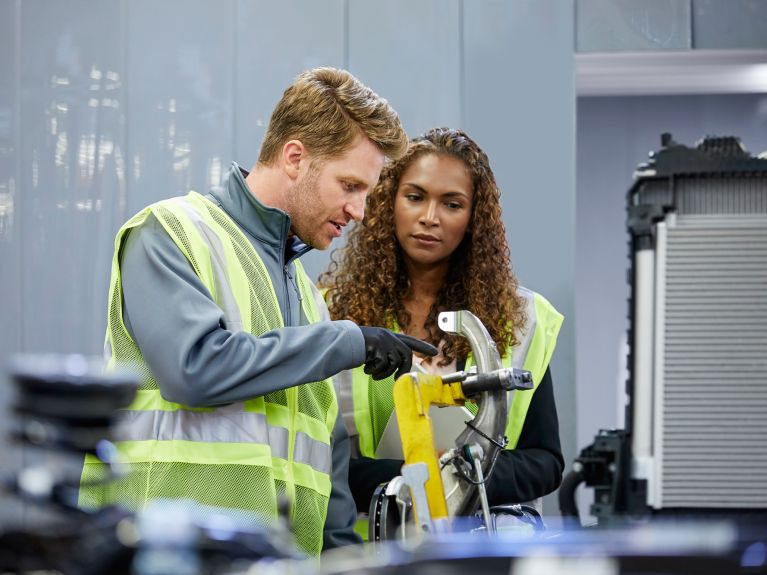 1. Check your chances
The Quick Check on the Make it in Germany website should indicate your chances of working in Germany. There is demand, among others, for doctors, nursing staff, engineers, mechatronic technicians, IT specialists and train drivers. Before you start looking for a job it is best to first clarify whether you need a visa to work in Germany.
2. Get your qualifications recognised
For many jobs it can be useful and for some it is even necessary that vocational or educational qualifications from your home country are recognised in Germany. You can check whether this applies to you on the Recognition in Germany website.
4. Write an application
Normally, an application to a German company includes a covering letter, a CV with a photograph, certificates and testimonials. Make sure you have the required qualifications and emphasise them in your covering letter.
5. Apply for a visa
Citizens from EU countries, Switzerland, Liechtenstein, Norway and Iceland do not require a visa to work in Germany.
Are you a citizen of Australia, Canada, Israel, Japan, South Korea, New Zealand or the USA? Then you can enter Germany without a visa and remain for up to three months. If you want to work here, however, you will need to apply for a residence permit that allows you to take up gainful employment.
Citizens of all other countries require a visa. You should only apply for one when you already have a contract of employment in Germany. Make an appointment at the German Embassy in your country and inform your future employer that it can take some time before all visa formalities are completed.
If you have a higher education qualification that is recognised in Germany, you can receive a six-month visa to look for a job.
You would like to receive regular information about Germany? Subscribe here: