Generation Game Boy
An enormous games market and creative games hub have developed in Germany.
15.04.2015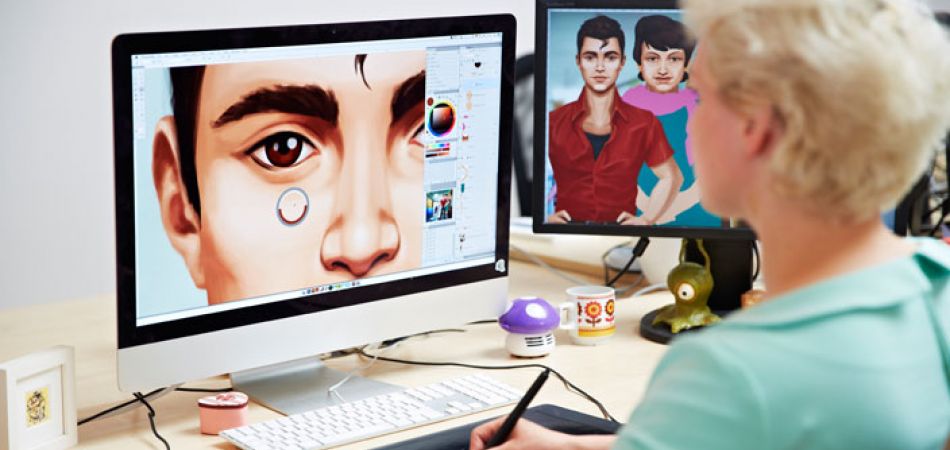 Alexey Pajitnov sits in a small office and does not mind working late now and again. The reason: The programmer has set his mind on making a computer game out of a puzzle. Using any number of tricks he finally succeeds in developing a game featuring seven different shapes all made of four squares. The game spreads like wildfire and becomes a global success. That was 30 years ago at the Russian Academy of Sciences, and we are talking about "Tetris", the prototype of all games. The artificial intelligence specialist Alexey Pajitnov developed it in his spare time and had no way of knowing what a huge games boom it would trigger.
Games industry overtakes cinema and film sector
Management consultancy PWC expects the global computer and video games industry to net sales of 83 billion dollars in 2016. According to the German Trade Association of Interactive Entertainment Software (BIU), in Germany digital games have not only overtaken the music industry but also the film and cinema industry. In 2014, games and game consoles totalling 2.67 billion euros were sold in Germany. That is equivalent to a rise of eleven percent on the previous year. The German games market ranks second in Europe after the UK.
The Trade Association has also identified a further trend: Germany is developing into one of the world's most important production locations for online and browser games. And increasingly developers are attracting international attention. Today generation Game Boy, whose members grew up with mobile games, provide smartphone users with ever new games that can be played on the go.
International Games Week Berlin from 21 to 26 April 2015