Working on the future
3D printing, a supercomputer and hydrogen: three examples of how research in Germany is achieving new dimensions.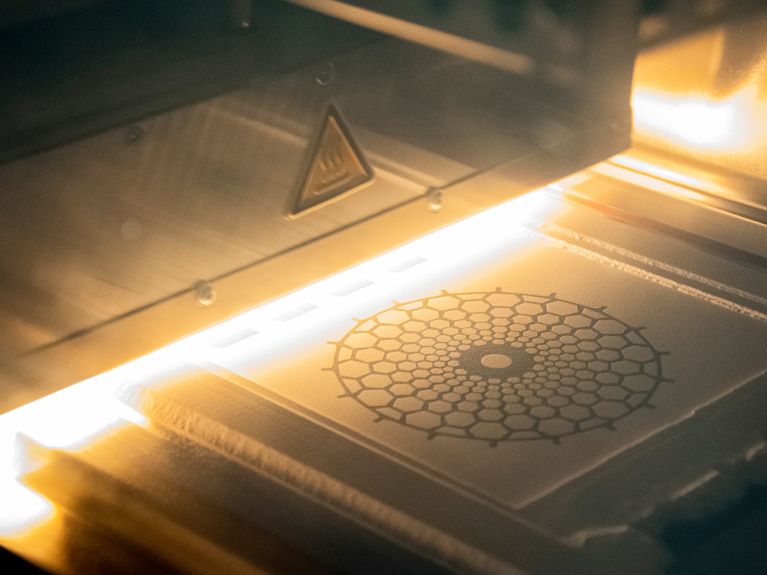 The diversity of 3D printing
Bayreuth is world-famous for its Wagner Festival, but is also outstanding in the area of research. In 2020, the university of this city in the Franconian region became home to a research centre that is unique in Germany: the Campus Additive.Innovationen (CA.I) pursues interdisciplinary research into 3D printing. The materials, technologies, business models and applications of additive manufacturing are explored from a variety of perspectives, and the technology's impact on society – also on an international level – is studied. Researchers from 26 of the university's departments and from four non-university research institutions are working together on innovative solutions. During the coronavirus crisis, for example, prototypes and components for medical equipment have been produced with industrial partners using 3D printing.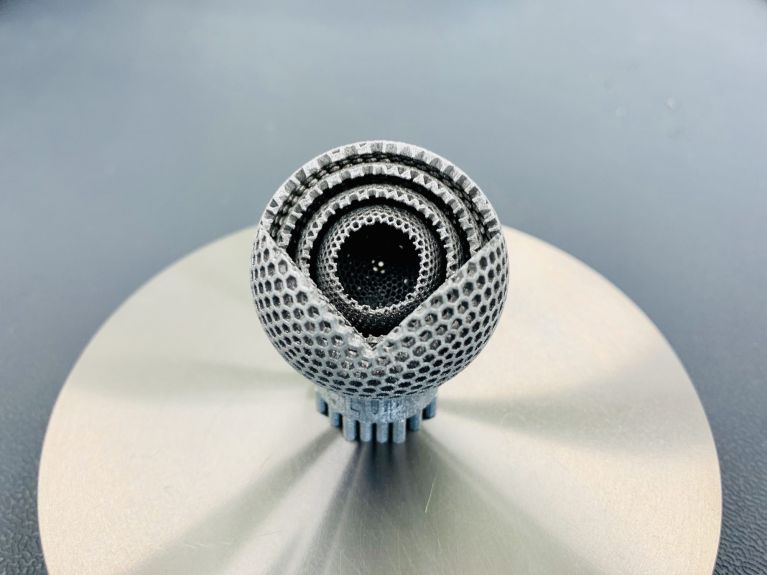 Energy-efficient supercomputer
An extreme type of computer is to be found at Forschungszentrum Jülich in the Lower Rhine region: once it had been expanded in November 2020, the JUWELS supercomputer became Europe's fastest system and most powerful platform for the use of artificial intelligence. JUWELS ranks seventh in the top 500 list of the world's fastest computers. At the same time, it is internationally regarded as the most energy-efficient system in the highest performance category. The supercomputer is capable of every conceivable simulation. With regard to the coronavirus pandemic and medical responses to it, its ability to realistically simulate processes before, during and after a potential treatment is brought into contact with a receptor or protein is of particular interest.
New possibilities with hydrogen
In the fight against climate change, one route Germany is pursuing involves its national hydrogen strategy. One nationwide project is known as P2X. "Power-to-X" refers to technologies with which renewable energy can be converted into other energy sources such as hydrogen. This can be used in high-emission sectors such as transport and industry, making them more climate-friendly. For example, the P2X team is working among other things on developing concepts for the optimal management of hydrogen filling stations and is testing how industrial furnaces could be inexpensively heated using hydrogen.