Re-urbanization – small towns are back again
They don't have the glamour of metropolises, but they do have quite a few good ideas: three little-known cities and their appeal.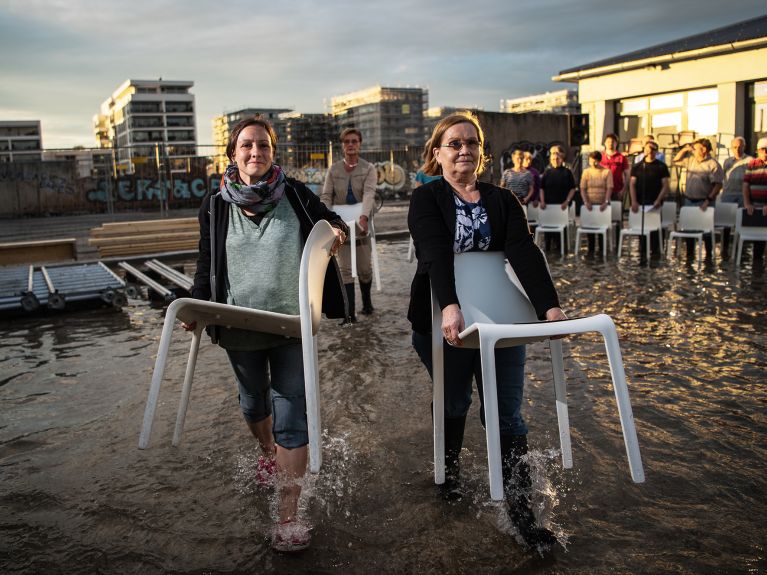 There is hardly a German city ranking that doesn't include Berlin, Munich and Hamburg. But what about the smaller cities? No appeal? Wrong. Re-urbanization is the name of the development that is bringing about the upsurge away from the big cities. Three examples.
The smart one: Halle an der Saale
Halle had almost given up on statistics. A record holder of jobs and wealth in the days of the GDR, the city suffered from de-industrialization, unemployment and outflux after reunification. But since 2010 the population has increased again. Students at institutions of higher education have an important part in this. Halle has also become attractive to researchers: the Max Planck Society operates two institutes here, the Fraunhofer Society three. In addition to a centre of the Helmholtz Association, Halle is also home to the National Academy of Sciences Leopoldina. There are also company laboratories and the university clinic. Today at the former industrial location, innovations are emerging – for example, in nano and solar technology.
The creative one: Offenbach am Main
Calling Offenbach the "Frankfurt's kid sister" was rather presumptuous until recently. For many Frankfurt residents, the neighbouring town was more of an unloved cousin. Then the rough industrial city reinvented itself. Offenbach developed into the home of the creative industries in the Rhine-Main area, boasting a renowned University of Design, affordable living, working space and a diverse social life. Frankfurt residents have now come to appreciate their close relative: more and more of them are moving to Offenbach.
The sustainable one: Osnabrück
Perhaps it is its obligation as a signatory of the Peace of Westphalia that makes Osnabrück particularly value the participation of its citizens. They can contribute ideas for urban development during city walks and in community workshops. The youth parliament and many other groups are integrated into local affairs. Exemplary ideas for climate protection such as cycle highways and an e-bus fleet have ensured that Osnabrück would be recognized as Germany's most sustainable city in 2020. No wonder many people see their future there: the city has recently enjoyed record immigration rates.