Böblingen instead of Berlin
Almost every third German lives in a medium-sized city - and the trend is rising. What makes small places attractive?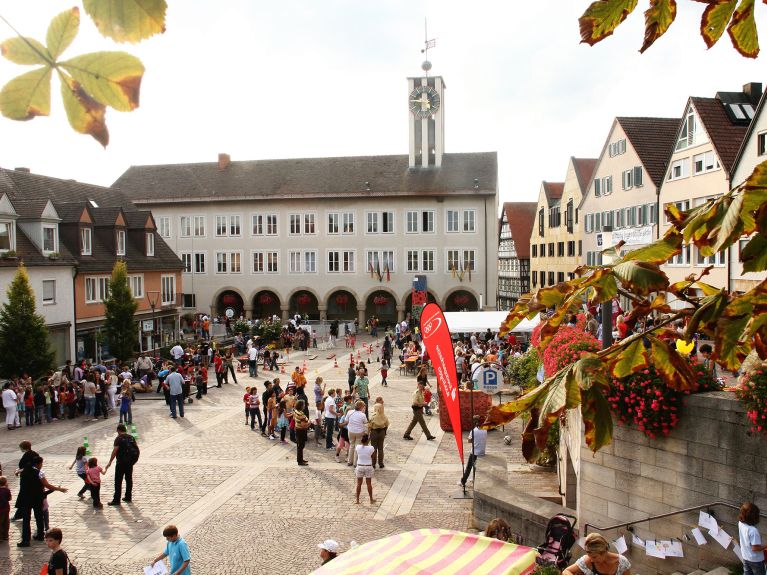 Berlin is hip, Hamburg is near the sea, Munich is hearty and welcoming: when you think of Germany's cities, you mainly have the metropolises in mind. That's not the whole picture, for almost every third German lives in a medium-sized city.
Germany's metropolises are growing. What does it look like outside them?
The medium-sized cities - with 20,000 to 100,000 inhabitants - are catching up. Between 2011 and 2017 they grew by 3.2 percent. This was determined by a study published in 2019 by the Federal Institute for Building, Urban Affairs and Spatial Research (BBSR). The frontrunners Gießen, Landshut and Böblingen even grew by more than 10 per cent.
Has it always been like this?
No. Medium-sized cities have long been more of a problem child, and some still are. This particularly applies in the new federal states. After German reunification, they suffered greatly from emigration to the West.
What makes medium-sized cities attractive?
"The first prerequisite for an increase in the population is the existence of housing", says Brigitte Adam, an expert at the BBSR and author of the study. "However, an increase in housing offers isn't a guarantee of this increase." University locations have a clear advantage: "Larger universities have proven to be an attractive factor."
Who moves to medium-sized cities besides students?
Young, but also many older people. "The majority of medium-sized cities have had a positive balance in the 50 plus generation in recent years",  says urban researcher Adam. There are possibly more factors that increase medium-sized cities' attractiveness - such as "good accessibility, senior-friendly new buildings, lively public spaces, city greenery and medical care".
What role does federalism play here?
Irrespective of the BBSR study: The federal organisation of Germany has some special features; for example, federal agencies are spread across the country. The Federal Environment Agency is located in Dessau, the Federal Motor Transport Authority in Flensburg, and the Federal Office for Radiation Protection in Salzgitter. The workplaces they generate are another factor that makes cities outside the big cities interesting.
You would like to receive regular information about Germany?
Subscribe here: