In the heart of Germany
Focus on a special city: this year's central celebrations for the Day of German Unity are taking place in Halle in Saxony-Anhalt.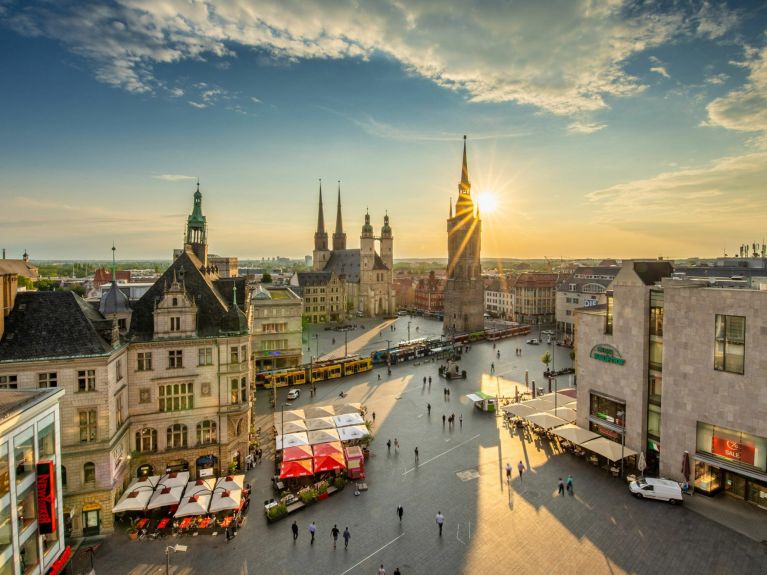 "In the heart of Germany, at the centre of Europe" is the advertising slogan used by the city of Halle an der Saale. In 2021 Halle is host to the celebrations for the 31st anniversary of German reunification. From 18 September until the Day of German Unity on 3 October, EinheitsEXPO, a special unification event, will be presenting numerous cultural and culinary specialities, and the German states and various constitutional bodies, including the Federal Government and the Federal Constitutional Court, will be introducing themselves to the public. As hosts, the focus of the 2021 festivities are on the state of Saxony-Anhalt and Halle, the city with 240,000 inhabitants located in the south of the state.
Saxony-Anhalt: rich cultural landscape
Saxony-Anhalt has many impressive features – for example, the Saale/Unstrut wine region, one of the most northerly German wine-growing areas, or the Dessau-Wörlitz Garden Realm, which has been listed as a UNESCO World Heritage Site since 2000. When it comes to World Heritage, Saxony-Anhalt has a lot to offer – for example, the Luther memorial sites in Eisleben and Wittenberg, Naumburg Cathedral and the Bauhaus building in Dessau. In addition, the UNESCO Middle Elbe Biosphere Reserve and the UNESCO Global Geopark in the Harz Mountains are internationally recognised model regions for sustainability. Halle is also close to nature – with its many parks and areas of greenery it is considered one of Germany's "greenest cities".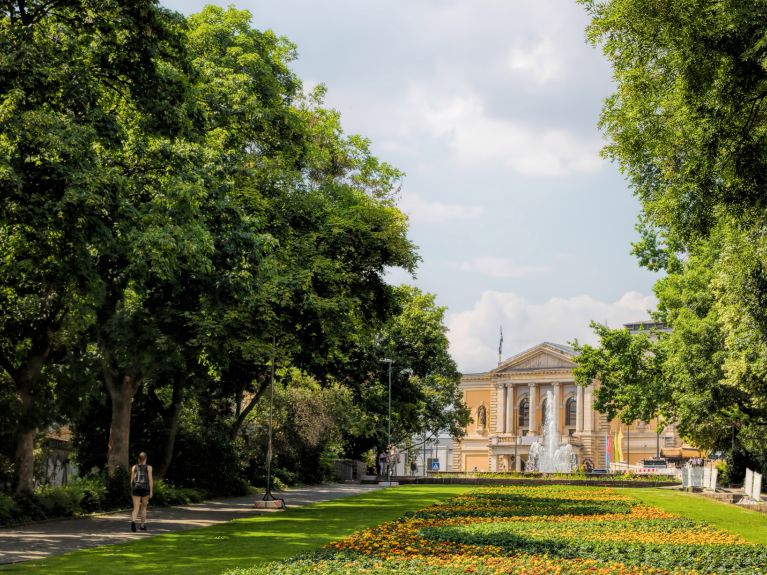 Halle: home of bright minds
Halle's most famous son is the Baroque composer George Frideric Handel (1685–1759). The recent Handel Festival in the city had to be cancelled because of the pandemic, but the people of Halle hope to experience world-class performances again on the festival's 100th anniversary in 2022. As a city of science Halle is home to Martin Luther University, the German National Academy of Sciences Leopoldina and countless researchers of the Max Planck Society, Fraunhofer-Gesellschaft, Helmholtz Association and the Leibniz Association. Incidentally, another great thinker from Halle was Hans-Dietrich Genscher, who played a major part in German reunification as the Foreign Minister of the Federal Republic of Germany.