TV viewing in Germany
Which broadcasters had the highest viewing figures and which programme is most popular? Here are some key facts about German television.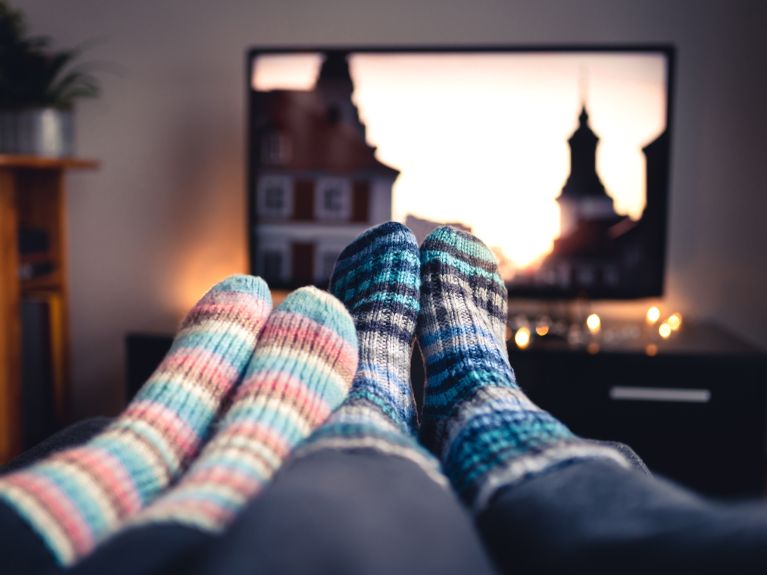 It was quite a normal Monday during the first Covid-19 lockdown in the spring of 2020. People in Germany were sitting at home indulging in one of their favourite pastimes: They were watching television. They spent around four and a half hours in front of their TV screens on 23 March 2020. According to the AGF television research association, it was an average TV viewing day in 2020. On this typical viewing day in 2020 televisions were tuned in about half an hour longer than on average in 2019. This most likely had something to do with the Covid-19 pandemic as well.
According to a survey carried out by the Foundation for Future Studies in 2020, television is one of the most popular leisure activities in Germany. 86 per cent of the respondents said they watched television at least once a week. This was only exceeded by internet use which 96 per cent of people in Germany use at least once a week.
The Germans' favourite television programmes
Despite the presence of numerous private broadcasters, the public broadcasters are the most popular television stations. For December 2020, the AGF figures showed that the third (regional) programmes of the ARD (working group of public broadcasters of the Federal Republic of Germany) came first with a total of 14.7 per cent of viewers, followed by ZDF (Zweites Deutsches Fernsehen) with 13.4 per cent, and the ARD's nationwide programme "Das Erste" with 12.1 per cent. After this came the private broadcasters RTL with 7.5 and SAT 1 with 5.4 per cent.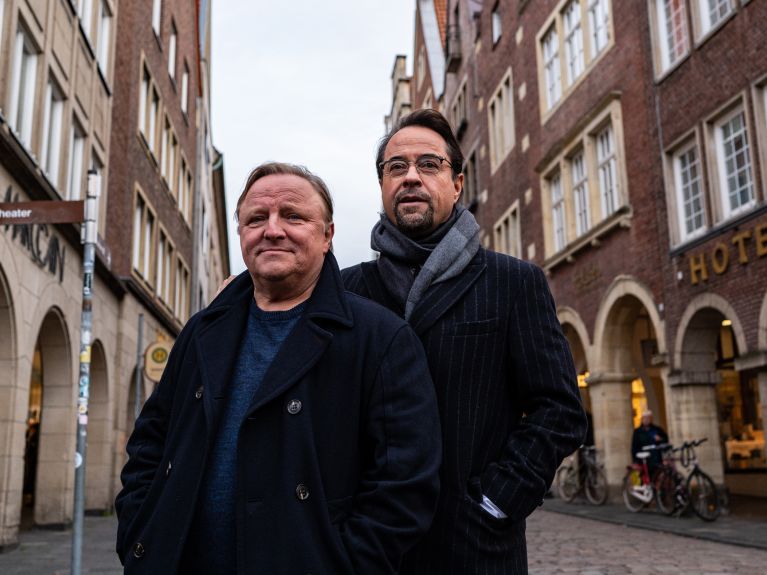 The favourite television formats are news and sports programmes. But in 2020 the Tatort crime series attracted the most viewers. On 8 November 12.94 million viewers watched the investigations of Inspector Thiel and forensic expert Professor Boerne in the ARD's "Das Erste".
Streaming as an alternative
Despite high viewing figures, classic television is losing increasing numbers of viewers to competing streaming services. One survey showed that Germans are now spending only 54 per cent of their viewing time watching classic television.
Streaming is increasing in popularity, especially among the 14 to 29-year-olds. Around 67 per cent use streaming services every week, while only about 23 per cent of the 50 to 69-year-olds use Netflix, Amazon Prime etc. on a regular basis. The leading video provider is the Netflix streaming service with 10.3 per cent of viewers. This is followed by the media libraries of RTL (10 per cent), ZDF (9.8 per cent) and ARD (8.8 per cent).
You would like to receive regular information about Germany? Subscribe here: