These are our favourite books
They're learning German by reading: Five young people from three different countries present their favourite books. An exciting range.
09.10.2017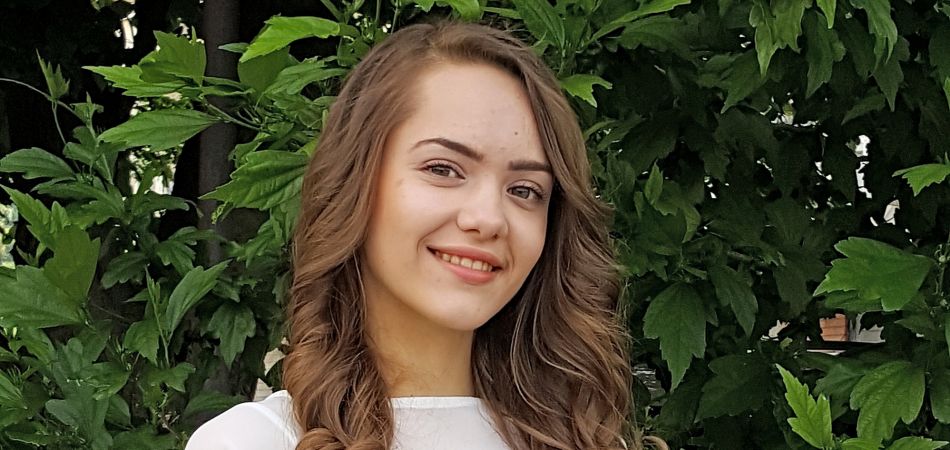 Germany. We asked young people learning German what their favourite books are. They're attending schools where they can get a language diploma and which are part of the network established by the "Schulen: Partner der Zukunft (PASCH)" initiative.
Radina Karaivanova (17) from Bulgaria, "Exarch Josif I" foreign languages grammar school in Lovech
"My favourite book in German is Markus Zusak's "The Book Thief". It's a moving story. The style is impressive, as Death is the narrator. The story unfolds during the Second World War in Germany. A girl called Liesel Meminger discovers her love of books and that words can be a powerful means of manipulation. Liesel becomes friends with a young Jewish man and proves that neither cultural nor religious differences can get in the way of real friendship. The story is fictitious, but sticks to the historical facts."
Wang Yiqi (18) from China, Shanghai Foreign Language School
My favourite book is Hermann Hesse's "Glass Bead Game", because in it Hesse has described a perfect educated civilization. I find it amazing how the main figure of Knecht strikes a balance between reality and utopia. Also fascinating are the experiences of enlightenment during meditation. The book offers a European angle on Eastern philosophy."
Yang Yichen (17) from China, Shanghai Foreign Language School
"I like Franz Kafka's 'Metamorphosis' best. It's about a commercial traveller called Gregor Samsa who has metamorphosed into a beetle. I was very impressed with the detail with which Kafka describes Gregor's changes and emotional state. Moreover, the book gives a good idea of how a thirst for profit can rob you of your humanity."
Tsvetoslava Nikolova (18) from Bulgaria, "Exarch Josif I" foreign languages grammar school in Lovech
"My favourite book is Daniel Kehlmann's 'Fame', which came out in 2009. In the course of nine stories he describes how modern communications technologies can lead to a loss of a sense of reality. I really like the book because it is so varied. The figures pop up and disappear again, change or swap their identities, or get forgotten. Nine episodes thus result in a novel-like overall picture — an ingenious mixture of reality and fiction. In it I got to know heroes with positive and negative sides. It was a joy to read! The book helped me to learn many interesting German words."
Sophie Susanne Odenthal (12) from Brazil, Colégio Sinodal Doutor Blumenau in Pomerode/Santa Catarina
"I love reading books from Germany. My favourite book is Frauke Scheunemann's 'Winston – Agent auf leisen Pfoten'. It's about Winston, a tomcat who wants to become a famous secret agent and solve an investigation. The book is really exciting and I wasn't able to put it down."