Cities for pedestrians
Many people feel that car-free inner cities enhance the quality of life and are healthier. Find out here about the situation in Germany.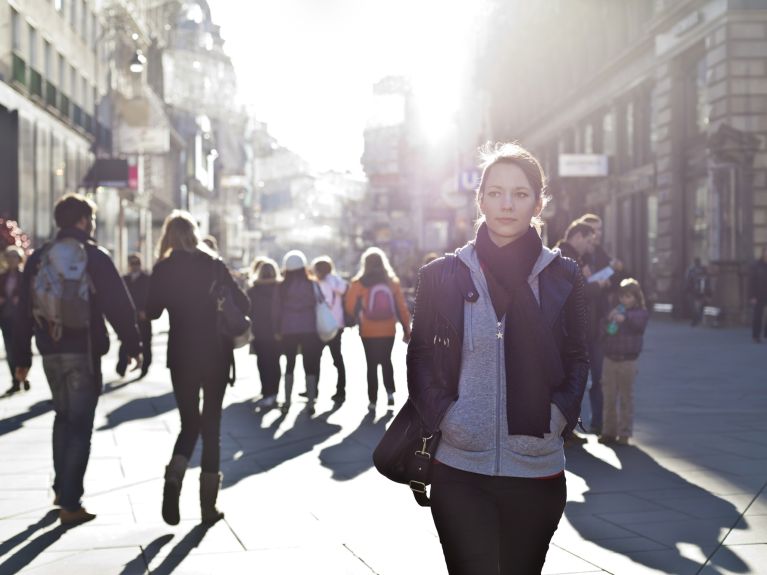 When mass motorization began in the 1950s, the car-friendly inner city was the key concept. People wanted to be able to go everywhere by car and park directly in front of their home or the supermarket. And ideally there would be lifts and escalators in the apartment buildings and shopping malls. As a result, many people suffer from a lack of exercise and lifestyle diseases, such as overweight and high blood pressure. Yet, although the concept is now totally outdated, many German cities are still dominated by the needs of individual motorized vehicle movement. This is about to change.
Walkability is the new keyword
The city of the future wants to promote healthy discomfort. Where pedestrians and cyclists were once subordinate to car traffic, the idea is to encourage people to walk more. For the benefit of the environment and their own health.
Experts call the idea "walkability". It starts with speed limits for cars, and traffic lights that are programmed so that pedestrians are not forced to wait in the middle of multi-lane roads before the next, far too brief green light for crossing appears. In broader terms, walkability means more comprehensive pedestrian-friendly urban design, with car-free zones, such as those demanded by the architect Minh Chau Tran in Wiesbaden. She insists on promoting such criteria as a good mixture of housing and businesses, and short, leafy shaded footpaths away from the noise of traffic. Paths that invite people to take leisurely walks, bike rides and go jogging, thus combining movement with recreation or sport. Berlin has made a start by closing Friedrichstrasse, one of the famous streets in the city centre. The idea is that, by January 2021, people will be able to experience a newly designed promenade not far from the Gendarmenmarkt, free from the noise of big-city traffic, congestion and exhaust fumes.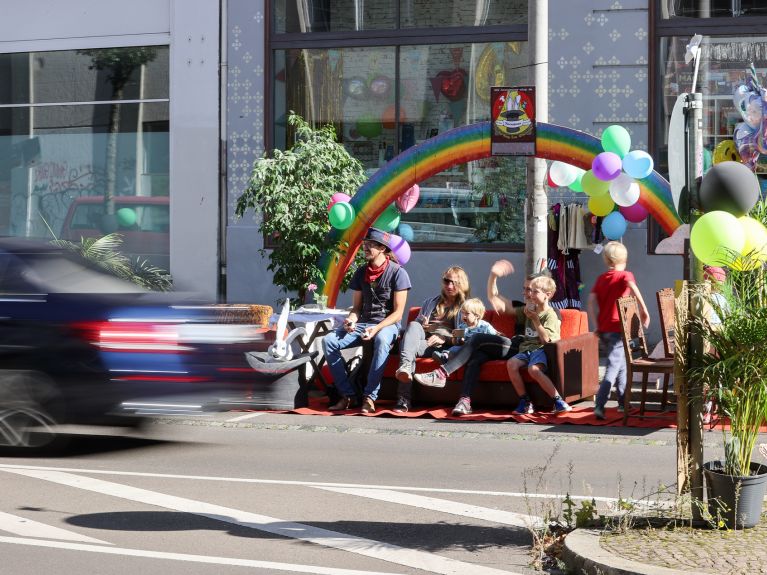 "Park(ing) Day" sets new accents
The disproportionate amount of public space that cars require has been demonstrated every year since 2005 on International Park(ing) Day. On the third Friday of September, artists, designers, activists and citizens in general transform a parking space into a temporary public park, a green space or a gastronomical zone. The number of cities taking part in Germany is rapidly growing. And the responses are overwhelmingly positive. "So many smiling faces, so much life on the streets. There are so many things that are far more sensible and enjoyable than leaving a car in a parking space for 23 hours a day," was one of the comments on Park(ing) Day in Münster.  
You would like to receive regular information about Germany? Subscribe here: