Museum and laboratory: The Forum Deutsche Sprache
A living source of the German language: That's the vision for a museum planned in Mannheim.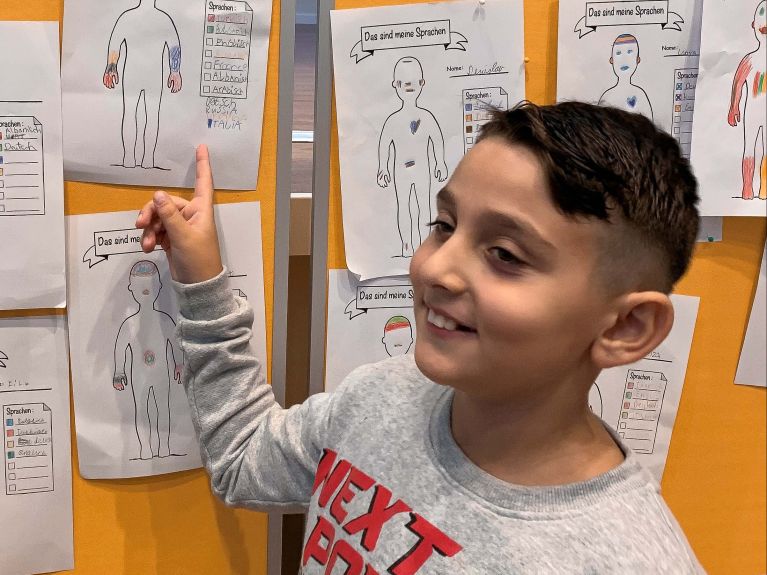 R5, 6-13. That's not a flight number - it's the address of the Leibniz Institute for the German Language (IDS) in Mannheim city centre, which is based on a grid system. The "Forum Deutsche Sprache", a globally unique scientific museum, is being established by this central scientific institution for the documentation of and research into the German language.  
Language biographies and dialect donations 
It will be a museum to which visitors will bring the exhibits themselves: language. The Forum will follow a citizen science approach. Anyone can become part of the research there. For example, it will be possible to submit one's own chat messages. There will also be sound studios in which people will be able to record their language and dialects or talk about their own language biography, which may for example have been shaped by migration. Researchers hope that this will enable them to experience something that can hardly be experienced in any other way: real-life language usage in society. In a Deutschlandfunk radio interview, IDS Director Henning Lobin said: "If one imagines that such recordings are gathered year after year, decade after decade, at a forum of this kind, it is clear that we will in a few years have a wealth of language recordings that will allow us for example to track small changes in the language, as language evolves." 
Between museum and laboratory 
It's no coincidence that the Forum is being built in Mannheim's Neckarstadt-West neighbourhood. It is home to people from more than 100 nations, and the number of languages spoken there is even higher. Linguistic diversity characterises the city and daily life there, with everything from youth speak to words borrowed from Arabic or Turkish to be heard. 
Alongside citizen science projects, the Forum, which will be located directly on the Neckar river, will also feature a permanent exhibition. It will explore the history of the German language, or for instance "Unserdeutsch", the only known creole language to be based on German. The "Forum Deutsche Sprache" brings research and the public together. It is hoped that this will increase trust and transparency with respect to the methods and intentions of science. The idea was already born in the mid-2000s. Construction will begin in 2024 and the museum is to open in 2027.