"A multilingual society"
In Germany, many children grow up multilingual. The linguist Tanja Rinker explains what parents should pay attention to.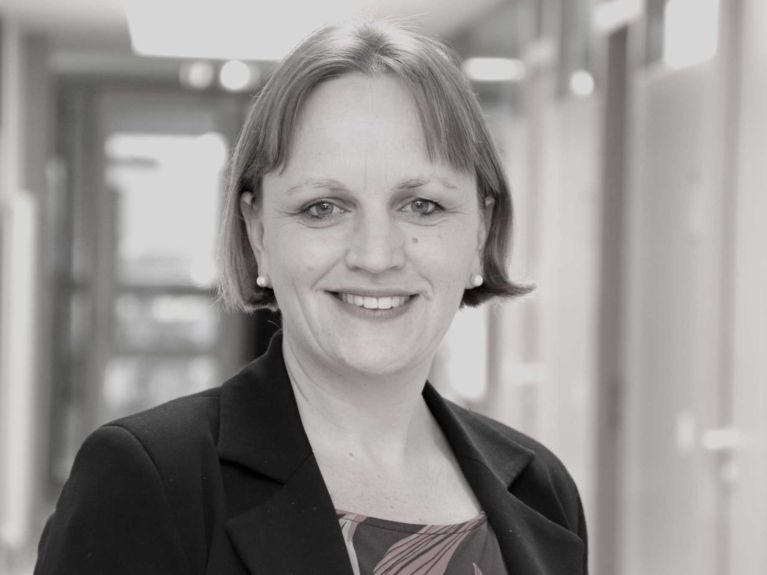 Millions of children in Germany grow up multilingual. The linguist Tanja Rinker is co-director of the Multilingualism Centre in Tübingen and holds a professorship in German as a foreign language at the University of Eichstätt. She explains how children learn two or more languages.
Professor Rinker, how common is multilingualism in Germany?
There are no clear figures. In the adult population, around 26 per cent of people have a migration background, and among those under 18, the figure is 39 per cent. Multilingualism and a migration background aren't the same thing, but many parents with a migration background have brought their languages with them to Germany. In these families, the children may well become multilingual.
What should families do so that children grow up well with two or more languages?
Many parents are still unsure whether it's better to speak German at home. We know from research that they should speak to their children in their own language of origin. Then there are no vocabulary gaps and the grammar too is correct. Even if, for example, both parents speak their language with their kids at home, they can still learn German quite well in kindergarten, the daycare centre and school.
How well are kindergartens or schools prepared for multilingualism?
There are very big differences. The central point is the training of kindergarten teachers. Here a lot has been done in recent years. The promotion of language plays a greater role today. Instruction in the language of origin in schools is also very important. It helps students develop a better relationship with the language and the culture of origin. There are also proven advantages to being literate in all the languages you speak.
How has the attitude toward multilingualism developed in Germany?
I think it is now accepted that Germany is becoming more and more a multilingual society. A lot has already changed – for example, in daycare centres and schools. But there's still room for improvement.
You would like to receive regular information about Germany? Subscribe here: