The pros and cons of esports
Is it really sport? While football associations argue about whether to admit esports, the industry is pinning its hopes on gigantic growth figures.
Frank Heike / 08.04.2019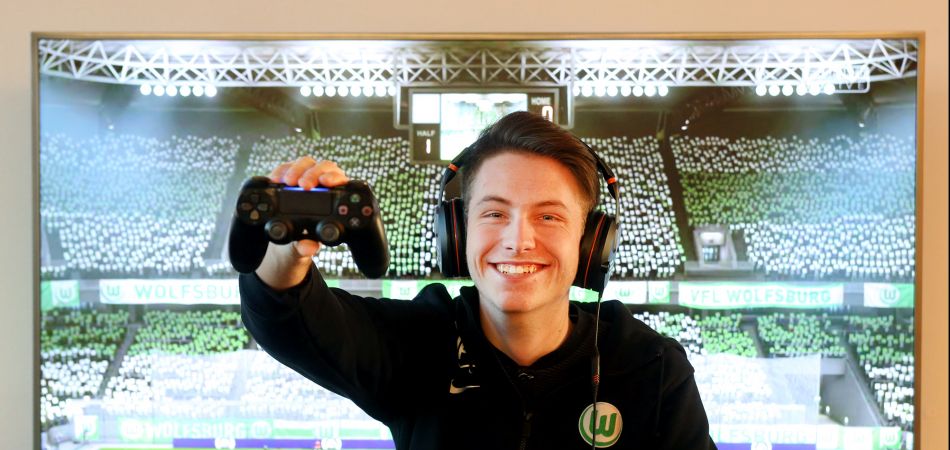 A discussion has flared up in Germany about whether esports really counts as sport. After the football club VfL Wolfsburg set up an esports division in 2015, many clubs in Germany's first and second football Bundesliga followed suit. The most professional esports division is that run by FC Schalke 04. Other clubs like FC Bayern Munich and Borussia Dortmund are still hesitant. Though FC Bayern Munich President Uli Hoeneß spoke out against esports a while ago, he now says that the club is not opposed to the idea.
What is the attitude of football clubs to esports?
The crucial question for the Bundesliga clubs is not whether to get involved in esports but in which segment to do so. After all, playing football matches on consoles and screens is only a negligibly small part of the world of gaming. Gamers earn the big money in shooting, fantasy and strategy games at global tournaments.
According to a study, the market for such games will exceed sales of a billion dollars in 2020.
What role does the game "Fifa" play in esports?
Popular games in the esports scene are "League of Legends", "Dota2", "Fortnite" and "World of Warcraft". A well-known "League of Legends" team plays for FC Schalke, for example. This makes sense from a marketing perspective because the "Fifa" football simulation game is a niche product.
According to Dominik Kupilas, who is responsible for esports at Werder Bremen, football simulations are not a good way to open the door to the highly lucrative esports market, however. "We decided to get involved in "Fifa" because real and digital football go extremely well together." This view is also shared by the German Football League (DFL), the umbrella organisation of Bundesliga clubs. For a year now, the DFL has been staging the virtual championship.
Most clubs are reluctant to follow the "Fifa" path. Yet market insiders claim that the clubs will only reach young target groups if they also open themselves up to shooting and strategy games.
Why should esports not be included in sports clubs?
The German Olympic Sports Confederation (DOSB), which is the umbrella organisation of German sport, accepts sports simulations but not other types of virtual competition as esports. The DOSB makes a similar distinction to that made by most Bundesliga clubs: "Fifa19" is okay, but nothing else. For this reason, the DOSB has refused to admit the Esports Federation Germany.
While sport in the opinion of the DOSB means supervised exercise in a sports club, esports proponents want to bring in the millions of children and young adults who sit at their consoles every day. Supervised gaming together at a sports club would be a solution that would benefit both sides.
You would like to receive regular information about Germany? Subscribe here: