Integration as a business idea
How a young entrepreneur is supporting schools with the integration of young migrants.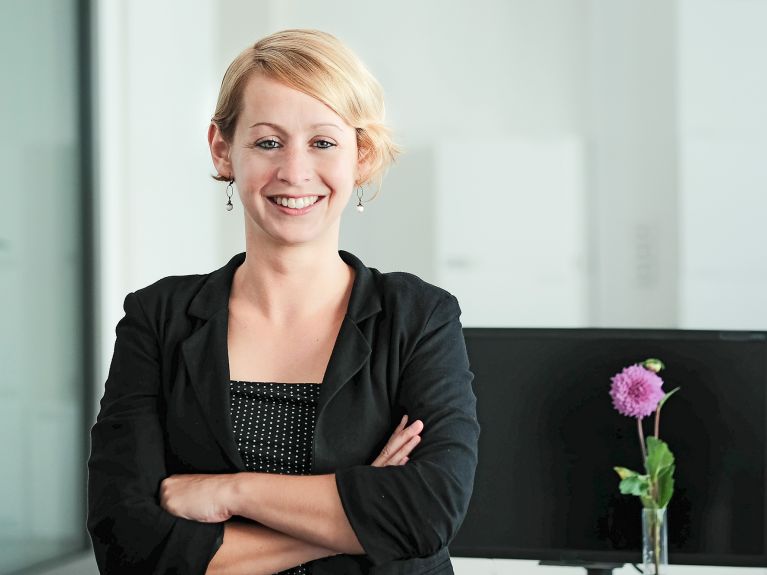 The idea
As with so many good ideas, it all started when Anna Meister noticed a shortcoming. At the time, she was working at a lower secondary school in Frankfurt am Main. She was helping out in what are known as "intensive classes", in which young migrants are prepared for entry into the German school system. However, despite all the considerable commitment shown by the teachers, she soon realised that the system was unable to cope. Special solutions are needed when there are so many pupils with such differing requirements.
The solution
Meister talks about her experiences at the Social Impact Lab in Frankfurt – no longer in her role as a teacher but as an entrepreneur. "ZuBaKa" is the name of the start-up founded by the political scientist. Short for "Zukunftsbaukasten", roughly translated it means "modules for the future". Meister and her team put together individual modules for each school, depending on their particular situation: a module focusing on the pupils' arrival at the school and in the town; a module for language tuition with individual lesson plans and materials; and a module preparing pupils for internships and the world of work.
The path to the start-up
But how does an idea become a company? Being what is known as a social enterprise, "ZuBaKa" is a special kind of start-up. Such firms seek to use business methods to solve social problems. "Our customers themselves cannot pay", explains Meister, talking about the schools. "Which is why we get businesses involved. After all, the pupils who benefit from ZuBaKa are the employees of the future." The path to her own company was far from straightforward. "This is by no means something you can manage on your own", says Meister. She was grateful for the support she received throughout the process from the Social Impact Lab. "I was wanting to find other start-up founders with similar ideas here."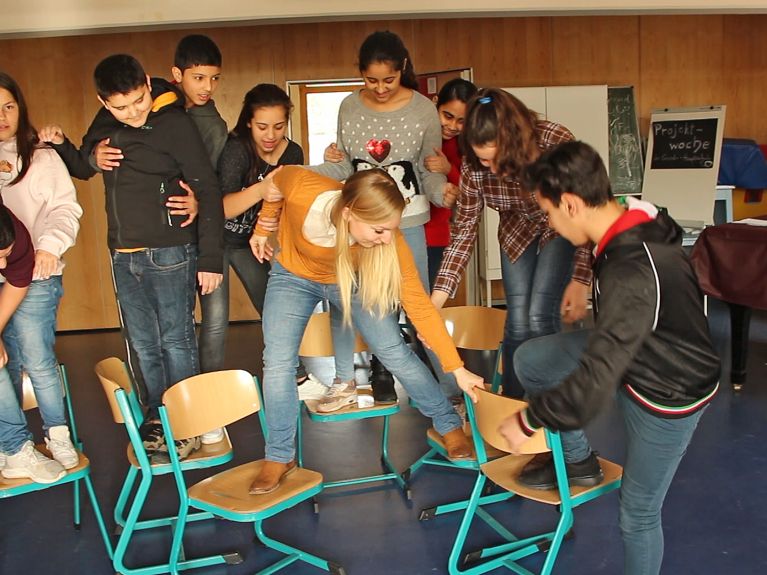 What is the next step for "ZuBaKa"?
In October 2017, "ZuBaKa" came second in the German Integration Prize competition, winning 30,000 euros and giving the young company a substantial boost. There is considerable demand for the company's modules for the future: "Schools are queuing up to take part", says Meister. Three schools were involved in the trial phase. Thanks to the prize money, the programme is now to be extended to ten.