Turkish actors on German TV
Whether in classic TV series like Tatort or German feature films, German-Turkish actors are in great demand in front of the camera. Adnan Maral and Aylin Tezel are two good examples.
14.03.2013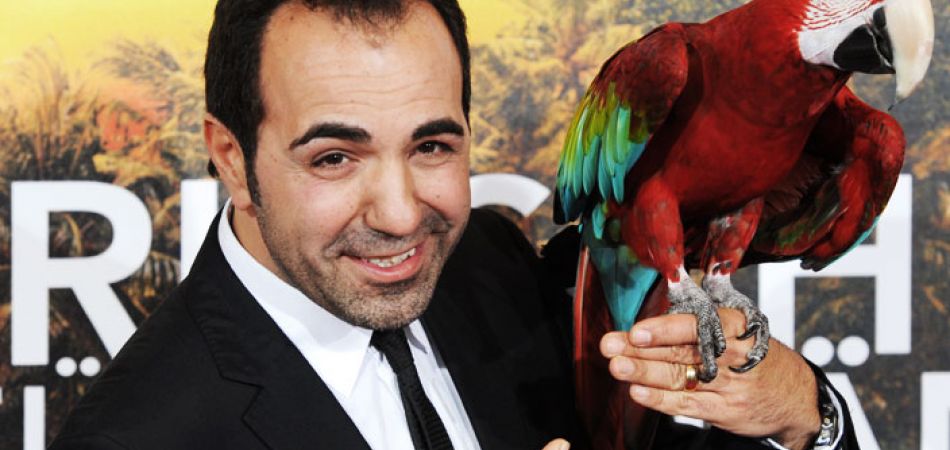 Neither Til Schweiger nor Matthias Schweighöfer made it to the top: Türkisch für Anfänger was the most successful German film of 2012 with an audience of 2.5 million. The feature film debut by author Bora Dagtekin is based on the TV series of the same name that describes the turbulent life of the German-Turkish Schneider-Öztürk blended family.
In this witty comedy about cultural prejudices and gender clichés Metin Öztürk is the head of the family, a lone father and police detective who falls in love with a German mother with a teenage daughter. Metin is played by the German-Turkish actor Adnan Maral. Maral was born in a small village in Anatolia in 1968. Adnan was two years old when he moved to Frankfurt am Main with his mother and two older brothers in 1970. At 21 he began his training as an actor at the Schauspielhaus Frankfurt, before studying directing at Offenbach University of Art and Design. His work in Frankfurt was followed full-time theatre engagements at the Deutsches Theater Berlin and the Berliner Schaubühne, as well as roles in individual episodes of TV series such as Marienhof, Tatort and Rosa Roth. Maral also likes things binational in real life: he is married to a Swiss wife and lives with their four children in the country near Munich.
Aylin Tezel has made regular appearances on German TV since 2012 – as the detective Nora Dalay in the new Dortmund-based Tatort team. Turkish police officers meanwhile have a permanent part in this classic German TV crime series. Tezel was born in Bünde in 1983 as the daughter of a German nurse and a Turkish doctor and she grew up in Bielefeld. She attended the renowned Ernst Busch Academy of Dramatic Art and is a dancing teacher. The highpoint of her career so far: Tezel won the German Actor Prize in the category Best Young Actress in 2013 for her main role in the cinema film Am Himmel der Tag, in which she played the student Lara who experiences a stillbirth after an unwanted pregnancy.
18th Turkey-Germany Film Festival from 14 to 24 March 2013 in Nuremberg
© www.deutschland.de