Our path to Germany
Do you dream of studying or working in Germany? Two internationals told us about how they got here.
Interview: Maren van Treel / 11.09.2022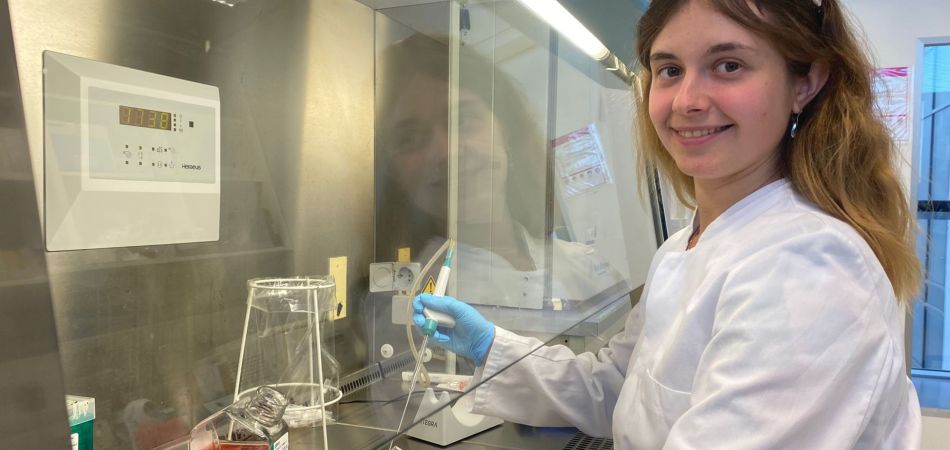 Chiemela Ogu from Nigeria:
"I'm from Nigeria where I studied Computer Information Systems and worked as a product manager. I also hold an MBA in Technology Management from the USA. I moved to Germany in 2021 to work at Hexad, a software consulting company, as a product manager.
My desire to leave Nigeria was from the need to experience more cultures, meet people and grow my career so I began looking for job offers on LinkedIn. I was interested in countries with heavy tech presence and open to startups and innovation. A friend told me of a vacancy at Hexad, so I applied.
What has been difficult about moving to Germany is the language barrier but the people here are friendly. My advice to someone who wants to work in Germany: Believe in yourself, tailor your search to the regions where your industry is strong, get your portfolio ready (and reviewed by professionals), and send out many applications! Of course, referrals help. If an interview does not go well, you learn from it. Rejection is part of the process."
Mariana Shumliakivska from Ukraine:
"I completed my Bachelor's degree in Biotechnology in Poland. I had already learned German in school and was able to further improve my German skills in Poland. During my Bachelor's degree, I had the chance to spend an Erasmus+ semester at LMU Munich and complete valuable internships. There I specialised in cardiovascular research, which I was particularly interested in. Thanks to a DAAD scholarship, I was able to finance my subsequent Master's degree in molecular medicine at Goethe University Frankfurt. I really wanted to work with Prof. Dr. Stefanie Dimmeler, a luminary in the field of cardiovascular research. She was very supportive and gave me the opportunity to do my PhD with her and study human medicine at the same time.
I had to invest a lot of time in learning the German language. And it was difficult to find contact with fellow students. But I like the many educational opportunities you have during your studies.
My advice to anyone who wants to study in Germany is: never give up! Look for a scholarship, there are unique offers in Germany. Soft skills are also important for integration."
You would like to receive regular information about Germany? Subscribe here: