"To protect basic rights in their full range"
An association goes to court for equal rights and freedom of expression. Its chairman Ulf Buermeyer explains the motives.
Interview: Helen Sibum / 02.02.2021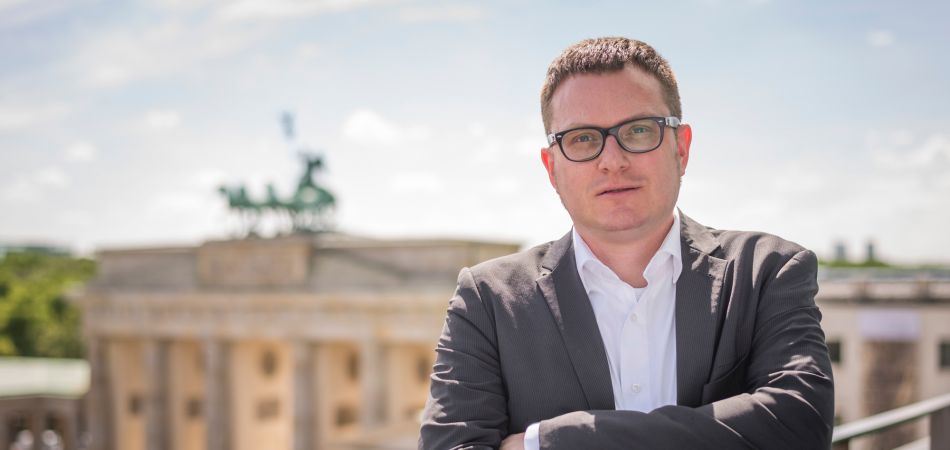 Mr Buermeyer, what are the concerns of the Society for Civil Rights (GFF)?
The GFF is a sort of legal protection insurance of the Basic Law. Basic rights don't enforce themselves on their own. It takes people to bring cases to court so that fundamental rights can take effect in practice.
Can you give an example?
The Federal Intelligence Service was previously allowed a very large extent to monitor people who don't live in Germany and don't have a German passport. The GFF was of the opinion that the basic rights of our constitution apply to everyone – at least when it comes to protection from German authorities. That is why we called upon the Federal Constitutional Court and in May 2020 it agreed that we were us right.
As here, many of your cases concern the area of digital and data protection.
Yes, but we want to protect basic rights in their full range. That's why we also oppose discrimination, among other things. The GFF has sued a club from Bavaria whose annual fishing competition prohibits the participation of women. With our lawsuit, we supported a woman who would like to take part in this activity. Men and women have equal rights – that's what the Basic Law says and it must also apply to clubs. The district court agreed that we were right, but the club has lodged an appeal. We'll see how things go from here.
In Germany there is a discussion about the appropriateness of restricting basic rights because of the coronavirus pandemic. Where do you stand on this?
I think the political reaction to the coronavirus crisis has been by and large compatible with basic rights. Of course, the GFF took a close look from the start and subjected a wide variety of measures to a "basic rights check". There have certainly been individual decisions that went too far. But the charge that the Basic Law has been abolished in the pandemic is a lot of nonsense. Apart from the pandemic, however, I unfortunately have to say that we still see major deficits – with regard to protection from surveillance, for example. I hope that changes. The GFF would like to help ensure that basic rights are given greater weight in this area too.
You would like to receive regular information about Germany? Subscribe here: