"Trio for greater depth and scope"
Portugal takes over in the Trio Programme of the EU Council Presidency in January 2021. An interview with Francisco Ribeiro de Menezes, Portugal's Ambassador in Berlin.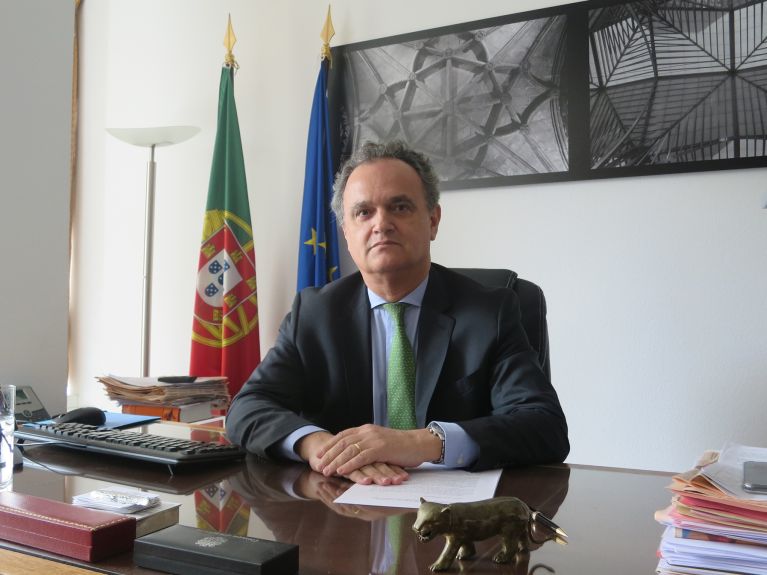 In February 2020, a few weeks before the Covid-19 outbreak was declared a pandemic, Francisco Ribeiro de Menezes took up office as the Portuguese Ambassador in Berlin. Against the background of this crisis, he explains the significance of his country's participation with Germany and Slovenia in the Trio Programme of the EU Council Presidency.
Your Excellency, at the start of 2021 Portugal will be taking over the EU Council Presidency from Germany. Which priorities will the country be setting?
We have five priorities – a Resilient Europe, a Social Europe, a Green Europe, a Digital Europe and a Global Europe. More than ever, as underscored by the pandemic crisis, we must place the European social model at the heart of things. This will strengthen our ability to master critical challenges before us. We must think globally, as a leading international player. Africa will be a top, comprehensive priority in our external agenda, which also encompasses the Southern Mediterranean, Latin America and the Eastern Partnership.
What are the advantages of a Trio Programme of the EU Council Presidency?
The Trio goes back to our work in 2007 that led to the Lisbon Treaty. Single semester presidencies are important, but the Trio provides for greater depth and scope in policy planning. It bolsters coordination among capitals. Time will show that the cooperation between Berlin and Lisbon played a major part in our common response to the pandemic crisis.
How do you see German-Portuguese relations in general?
Our relationship is excellent – and special. It transcends the EU and the Trio. We share values and world perspectives. Our bilateral forum just had its 7th edition. With regard to the economy, we are mutually interesting trade and investment partners. German enterprises in Portugal have an extraordinary tale to tell about our resources and know-how. Portugal will be Partner Country at the Hannover Messe in 2022. Such things don't happen by accident. There is also great curiosity in Germany for our language and culture. We will be the guest country at the Leipzig Book Fair in 2021.
You would like to receive regular information about Germany? Subscribe here: