"Games transport values and narratives"
The games expert Manouchehr Shamsrizi from Humboldt University in Berlin talks about the role of video games in foreign cultural and educational policy. 
Mr Shamsrizi, for a long time video games have been acknowledged as drivers of innovation in technology. You say they can even play an important role in foreign policy. Could you explain that to us?
First we must be clear that games are the most widely-used and far-reaching medium of our age. The latest figures show that if you take a broad definition of the term, there are around 3 billion gamers around the world. Research tells us that video games are a very effective way of teaching political narratives. For example, by playing a business simulation game I perceive a certain idea of how social systems function from the consequences of my actions as defined by the game. Games have also been called "empathy machines".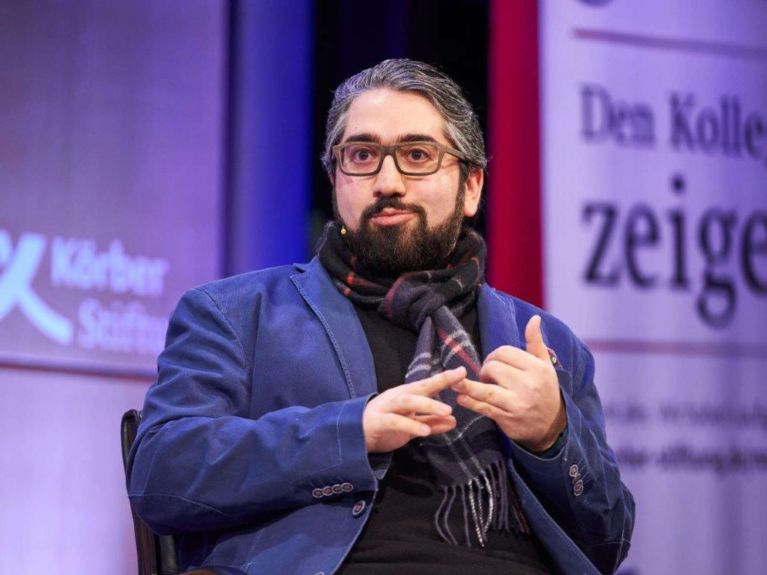 What does that mean?
Games are interactive and are therefore much better at generating empathy among players than traditional linear media like books or films. They also make it possible to experience new social, spacial and temporal forms of interaction. Games transport values and narratives in an interactive and integrative way which really captures people's imagination. Anyone who is serious about the business of foreign cultural and educational policy therefore cannot overlook games as a medium. 
Could you give us an example?
Of course. In 2022 the Serpentine Gallery in London opened a virtual presence in the Fortnite video game, where it presented an exhibition by the artist KAWS. The Economist magazine described it as "the world's biggest art show." Gamers can see exactly the same works there as visitors to the gallery in London. This is a global and inclusive way of providing access to culture in a way that one can only wish for, and it is only possible through the medium of games.
When you say that video games transport political narratives, how susceptible are they to disinformation?
Unfortunately that is a problem which we need to take seriously. But it's also another reason why foreign policy needs to engage with games. Last year battle scenes and livestreams claiming to be from thewar in Ukraine were circulating on YouTube and TikTok, but in reality they came from a video game. That's just one example out of many. Video games can be arenas for disinformation and narratives which subvert democracy. We urgently need close monitoring of this trend. We also need a better understanding of the transformative and intercultural power of games.
 
Manouchehr Shamsrizi studies the impact of games on society. Amongst other things he is a co-founder of gamelab.berlin at the Humboldt University excellence cluster, and he is a fellow of the Salzburg Global Seminar and the German Council on Foreign Relations. He has advised the Federal Foreign Office on gaming in strategic communications since 2018. He is the author of a study for the ifa – Institut für Auslandsbeziehungen on the metaverse and gaming and its potential for foreign cultural and educational policy.