"Without peace we have nothing"
German Foreign Minister Heiko Maas explains why a kindergarten in a former rebel camp can be a symbol of peace.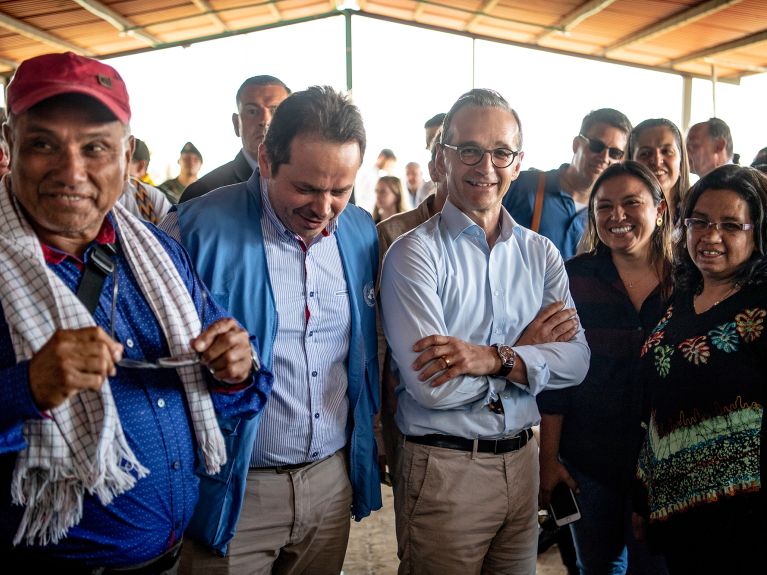 The Federal Republic of Germany is committed to the non-violent resolution of conflicts worldwide. An example of this policy is the speech given by Foreign Minister Heiko Maas on the occasion of the Day of the Peacekeeper. Here are some excerpts:
"The German Government has celebrated the Day of the Peacekeeper for the past seven years. And despite everything that has been achieved in this time, we still haven't managed to do one thing, namely to find a good German translation for the word "peacekeeper".
Various options have been tried, but none has stuck. And I admit that saying in German that you're a professional peacekeeper sounds nice, but also a bit strange.
And perhaps one reason for that, ladies and gentlemen, is because "peace" has been an abstract term for the vast majority of us here in Germany for a very long time. It has become something we take for granted.
In order to feel what peace really means, one needs to go where you work every day.
That's why I want to tell you about a place I will not forget any time soon. It is located 45 minutes by helicopter southwest of Bogotá, somewhere in the green valleys of the Colombian Andes. A couple of weeks ago, I visited a reintegration camp there for former FARC rebels – men and women whose day-to-day lives consisted of fighting, fleeing, violence and counter-violence for decades.
Asked why they had laid down their arms three years ago, one of the former combatants pointed to a hut in the camp – the kindergarten. And indeed the camp was full of children, mostly aged under three.
Peace has brought about a real baby boom among the FARC combatants in Colombia. Female combatants were not allowed to have children because the camps had to be disbanded every two days and set up again so the rebels wouldn't be found. But suddenly these people, who laid down their arms three years ago, had a future. Their lives had new meaning and they wanted to have children.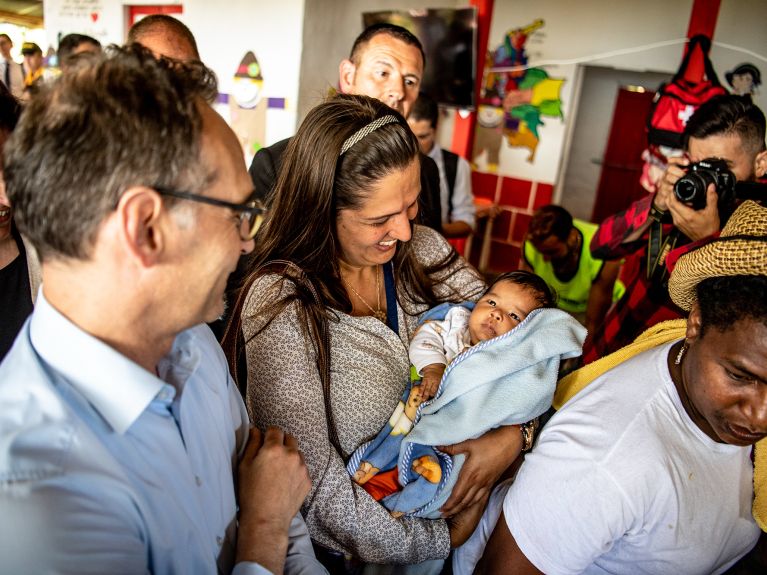 For me personally, this showed once again that peace is anything but abstract. It creates the foundation for everything else – for development, prosperity and self-realisation.
Or to quote Willy Brandt, "peace is not everything, but without peace we have nothing".
You would like to receive regular information about Germany?
Subscribe here: