Remembrance – a country comparison
Virtual conference against pressed memories: Experts from Israel, Ruanda and Germany discuss the culture of remembrance.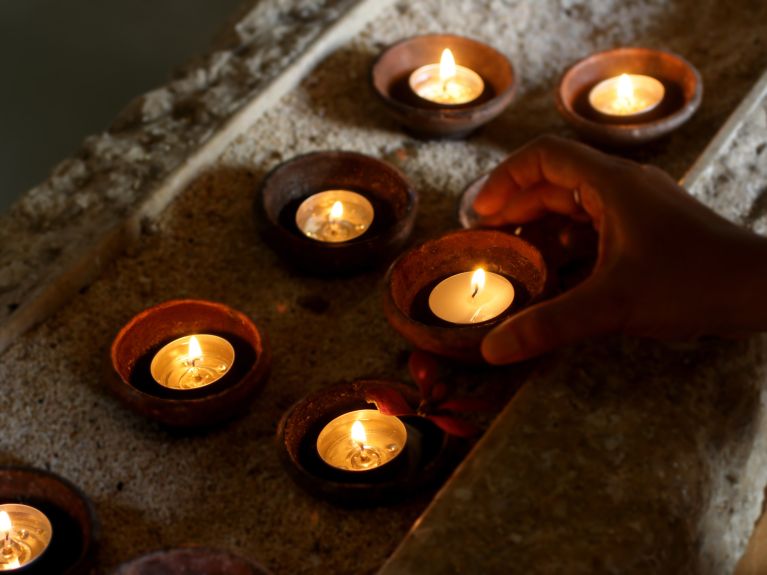 Misanthropy, antisemitism, hatred, racism – a vibrant culture of remembrance is an effective antidote,has been in the past and will be in the future. So what new types of remembrance are there, what importance should be attached to commemoration and how can we learn from one another globally? In November, the international participants in the online conference on "Remembrance and commémoration – a country comparison: Israel, Ruanda, Germany" hosted by the Rhineland Palatinate State Parliament discussed these issues. Among the experts from the fields of politics, scholarship, and civil society were Professor Aleida Assmann, English Studies and Egyptology, Dr. Esther Mujawayo-Keiner, co-founder of AVEGA (Association des Veuves du Genocide Agahozo) and Israeli historian Prof. Moshe Zimmermann. Representatives of the central memorials in each of the three countries also took part.
30 speakers, 16 hours' programme: You can now watch the virtual conference here.
The event hinged on looking back together and then having a keener focus to address the present and future, explains Roger Lewentz, Minister of the Interior of the State of Rhineland Palatinate. "Because in the present day, we must defend democracy and peace." Israel's ambassador to Germany, Jeremy Nissim Issacharoff, agreed in his welcoming remarks. Antisemitism, he said, has become a threat for any democratic and tolerant society.
Lewentz suggested that we need places of remembrance and days of remembrance. As they function to regularly admonish us to take a moment to think and to defend our values against hatred and agitation. Above all, we need new format for commemorating, ones that are close to life, said Minister of Education of the State of Rhineland Palatinate Stefanie Hubig. The work of remembrance must go beyond the passivity of reading and be defined by projects that are close to our normal lives. In schools, many idea for this have evolved, she continued, such as discussions with contemporary witnesses and following the Stolpersteine to remember the victims in our cities and communities.
After the virtual conference, President of the State Parliament Hendrik Hering summarized the findings: "A culture of remembrance is only enduring and successful if it is regional and can be practised locally, and if an emotional route to commemoration is found. As the crimes did not simply take place a long way off, but on our doorstep."