Campaigners for Europe
Why the European elections in May are so important.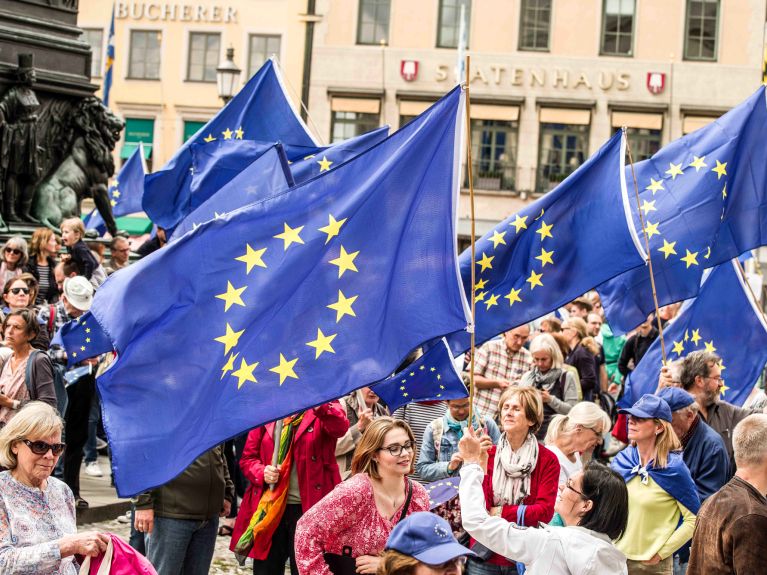 In 2017, tens of thousands of people completely immersed public squares around Europe in the colour blue: seas of balloons with the European flag floated above their heads. Citizens went up to the microphone and shared their thoughts on their continent. At the end of these events you would hear the European anthem. The gatherings were organised by Pulse of Europe, a cross-party campaign group. In the face of the 2016 Brexit referendum and imminent elections in several EU countries, the organisers wanted to send out a clear message in favour of a united Europe. They are now going out onto the streets again. That is because European elections are scheduled for the end of May in all EU countries.
Why the 2019 European elections are so important
Stephanie Hartung is one of the activists who are on the move again. "It will be a decisive European election," says the Executive Committee member of Pulse of Europe. "This time it is not only a matter of the composition of the European Parliament." She explains that right-wing populist parties are making no secret of the fact they want to destroy the parliament. "In this scenario you cannot just sit back and do nothing," says Hartung.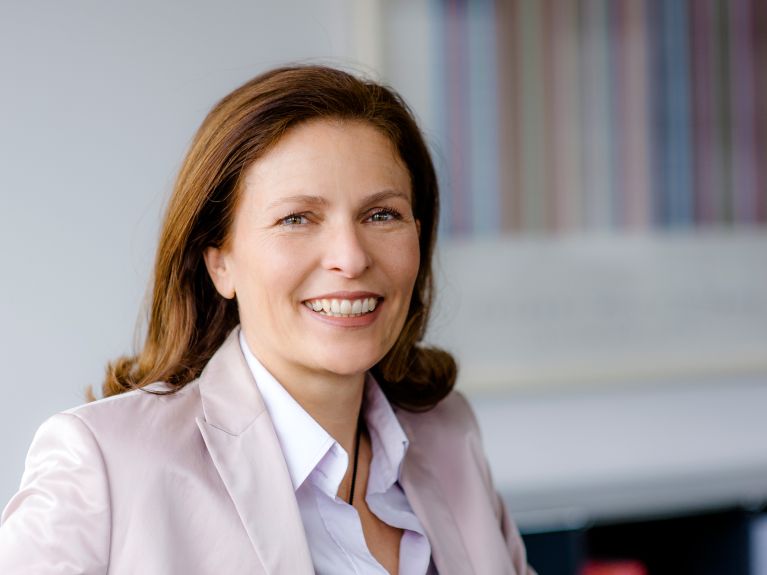 Above all, together with her fellow campaigners at Pulse of Europe, she would like to ensure a high turnout for the 2019 European elections. In Germany, just under 50% of voters took part in the last election. This time, the campaign group would like to contribute to an increase in the poll. "If we manage to make the importance of the European elections clear, I believe the majority of citizens will support preserving the EU," she says.
The citizens' campaign group is now not only organising events. Members are also going into schools to talk with young people about how the EU should treat topics such as climate protection, migration and social issues. Although they are not supporting a unified position on individual issues here, there is a common denominator on which they can all agree: preserving the European Union in order to reform it.
Homeparliaments: giving EU citizens a say
They want to stimulate debate on reforms, for example, in so-called homeparliaments. Homeparliaments are a format that Pulse of Europe organises jointly with its cooperation partner Democracy International. It involves citizens inviting friends and acquaintances into their homes to discuss a major European policy topic. They then send their ideas and views to Pulse of Europe. From there they are passed directly to political decision-makers, who engage in the debate.
Over 1,000 people participated in the first round of homeparliaments. Some of them travelled to Berlin afterwards and discussed EU foreign policy with Michael Roth, Minister of State for Europe at the Federal Foreign Office. A second round of homeparliaments is to take place soon – and also mobilise support for the European elections.
Making her voluntary commitment to the European campaign group alongside her full-time job is something Stephanie Hartung considers self-evident. "For us what is involved here is nothing less than the preservation of the most successful peace project in modern history," she says. It is now important to stand up for democracy and freedom of opinion in Europe. "I would not like to blame myself later for idly letting a historic moment pass."
How the EU could become more democratic
Europe has also long played an important role in the life of Damian Boeselager. After studying for his Bachelor's degree he travelled all over the continent with friends, asking people about their visions for Europe. Later, while he was completing his Master's in public administration, he decided to found the first pan-European party with a male friend from Italy and a female friend from France. They established Volt, which now wants to stand candidates in as many countries as possible in the European elections.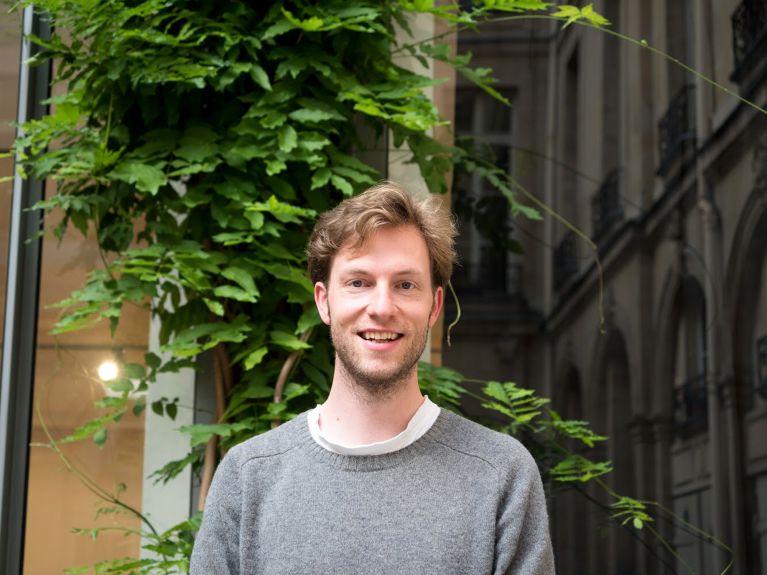 Boeselager expects the elections to make an important decision on the future of Europe. Should there continue to be an EU at all? That will also be an issue, he believes. The young German primarily sees need for reform with regard to EU institutions. "Until now they have functioned in a way that is far from democratic," says Boeselager. If it were up to him and his fellow Volt campaigners, citizens in every country would directly elect their members of the European Parliament (MEPs). Until now people have only been able to cast a vote for a party list. In order to make the European Parliament stronger, it should also be given the right of initiative in the legislative process. So far only the European Commission has had this power. "I believe that this would bring the EU closer to its citizens," says Boeselager.
Solving problems together in the EU
He explains that he and his fellow campaigners do not aim to transfer powers to the EU at all costs. But there are problems that could be better solved at the European level – such as migration, climate change or youth unemployment. Boeselager is concerned about the effects of high unemployment on young people in Europe – for example, in Spain. "It is simply unacceptable." The countries of Europe should cooperate more closely on this issue. "In the individual countries there are many ideas about what could be done better." Greater dialogue is his motto for jointly finding new solutions for Europe.
You would like to receive regular information about Germany? Subscribe here: