Digital upturn
Smartphones contribute to an economic boom: digitalisation is creating growth and new jobs. The latest figures.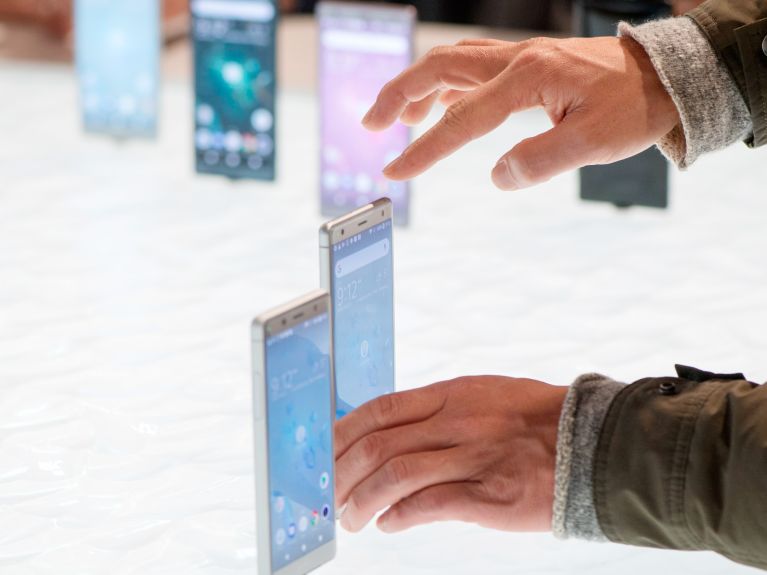 Germany.  Digitalisation is driving the German economy forward. In 2017, 45,000 additional jobs were created by the suppliers of information and communication technology (ICT) alone. That is more than ever before in one year. Bitkom, Germany's digital association, is anticipating similar growth in 2018. That would result in 1,134,999 people being employed in Germany's ICT sector at the end of the year – and the industry would become the largest sectoral employer ahead of engineering or car manufacturing.
Smartphone market worth billions
Sales are also continuing to increase in the sector. In 2017 they rose by 2.2% to 161.3 billion euros. Bitkom expects an increase of 1.7% in 2018. One special feature here is the growth based on smartphones. According to calculations by the digital association, sales of consumer devices, voice and data services, applications and infrastructure in Germany will be worth over 33 billion euros in 2018. "Never before has such a large market developed in such a short time on the basis of one device," said Markus Haas, member of the Bitkom Presidium, during the Mobile World Congress in Barcelona at the end of February 2018.
German firms equipped for digitalisation
In a representative survey by the Bitkom association, 36% of companies ranked German industry among the international leaders when it comes to digitalisation. 44% considered it to be in the middle range and 13% believed German industry to be among the digital stragglers, but none considered it beaten. "Many companies are self-confidently addressing the digital challenges," says Achim Berg, Bitkom President. "Whether it is artificial intelligence, autonomous driving, blockchain technology or the Internet of Things (IoT) and Industry 4.0, German businesses and research institutions have an excellent reputation and are world leaders when it comes to the development of technology." He warns, however, that it is still too often the case that digital innovations are not transformed into marketable products and new business models.
Digitalisation: how Germany is shaping the digital transformation
Industry 4.0: the consequences of digitalisation for industry