Colourful and innovative
People with migrant backgrounds are a driving force of the German startup scene – we introduce four interesting firms.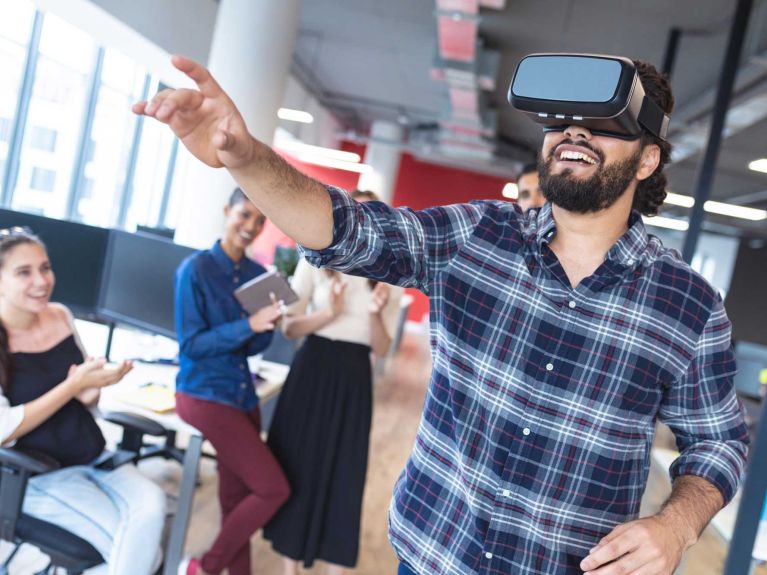 ResearchGate
The coronavirus pandemic has demonstrated how important it is for researchers to be part of worldwide networks. How can you make this kind of exchange simple and, as a result, speed up scientific breakthroughs? This problem has been resolved by the Berlin-based firm ResearchGate on its online platform of the same name. Dr Ijad Madisch developed the idea for the network together with Dr Sören Hofmayer in 2008. In the meantime its membership includes over 20 million researchers from all disciplines. Ijad Madisch is a medical scientist who conducted research at the Massachusetts General Hospital of the Harvard Medical School in the USA. He was born in Wolfsburg, but his parents stem from Syria.
Qunomedical
Founded in Berlin in 2015, the Qunomedical digital platform aims to help patients in and outside Germany find the right doctor – and this irrespective of their background or financial situation. Qunomedical was founded by Dr Sophie Chung. Chung's parents stem from Cambodia, but she was born in Austria where she studied medicine. She also lived in the USA for a long time.
Auto1
Founded in 2013, Auto1 is one of the success stories of the early Berlin startup scene. In just five years this online trading platform for second-hand cars made it to the top in Europe. It is still there, active in over 30 countries, and achieved a turnover of 2.83 billion euros in 2020. The firm was co-founded by Hakan Koç, who grew up in Kiel as the son of a Turkish immigrant family.
MiProbes
It is often difficult to assess your own state of health. You soon end up on Google, looking up symptoms. This is where the Berlin-based startup MiProbes wants to help. Digitally evaluated urine self-tests aim to give everyone the chance to get important parameters measured and evaluated quickly. The company was co-founded by Dr Nina Patrick, a pharmacist from the USA. "I had the choice between Berlin, London or Paris," she said in an interview. She decided in favour of the German capital because of its up-and-coming biotech scene.
You would like to receive regular information about Germany? Subscribe here: