Opportunities for top talents
One in five startups in Germany is founded by an entrepreneur with a migrant background. Eight interesting facts on this topic.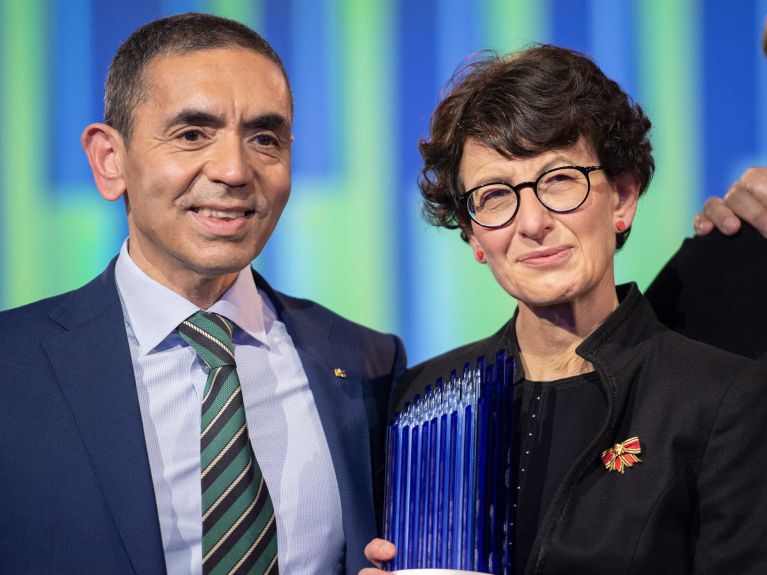 More and more business startups in Germany are being founded by people with migrant backgrounds – that means they either come from outside Germany themselves or have at least one parent who was born abroad. "Migrant founders" create sustainable jobs and play an important role in making Germany a centre of innovation.
Did you know, for example, that…
… 20% of startup founders in Germany have a migrant background? One in five innovative high-growth companies is led by a founder with a migrant background.
… 57% of migrant founders were first-generation immigrants to Germany? In other words, they have first-hand experience of migration and were not born in the country.
… above all founders that were not born in Germany have an above-average education? 91% of them have a university degree, compared to a total of 84% of all business founders in Germany.
… in businesses whose founders have a migrant background, 47% of the workforce come from outside Germany? The average for German startups as a whole is 27%.
… an above-average proportion of migrant founders seek to internationalise their businesses? 78% of founders with migrant backgrounds would like to expand their business's activities to other countries. The total for all startups in Germany is 66%.
… the highest numbers of migrant founders live the German states of North Rhine-Westphalia (NRW) and Berlin? In Berlin many of them come from abroad; in NRW many of them were born in Germany but have a family history of immigration.
… two of the most famous migrant founders come from Germany? The couple behind Mainz-based vaccine manufacturer BioNTech, Ugur Sahin and Özlem Türeci, have been supplying the world with a vaccine against the coronavirus since 2020.
…there are numerous initiatives in Germany and Europe that support founders with migrant backgrounds? They include the Hans-Weisser-Stipendium, the Afro-German Academic Network (ADAN), the 2Hearts Community and the Open Employers Pledge.
Source: Migrant Founders Monitor, Bundesverband Deutsche Startups, April 2021
You would like to receive regular information about Germany? Subscribe here: