Let's talk about the internet!
The UN's Internet Governance Forum in Berlin will be examining the state of the digital world.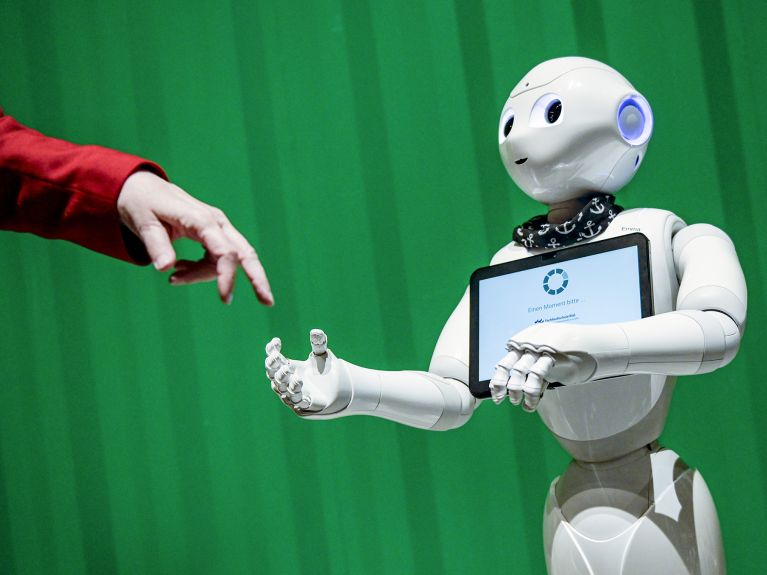 Is the internet good? Or bad? The United Nations (UN) believes it is what people make of it, and how they use it. That's why the then UN Secretary-General Kofi Annan initiated the open discussion platform IGF (Internet Governance Forum) in 2006. Ever since, representatives of governments, international organisations, civil society and business come together once a year to talk on an equal footing about the state of the internet. Questions concerning ethics and morals when dealing with the internet and with one another are the focus, as are technical standards, regulations and economic viability.
The IGF 2019 will be taking place for the first time in Berlin from 25 to 29 November under the banner "One World. One Net. One Vision." What happens on the first day, dubbed Day Zero, will be left to the host, with the United Nations not playing any part. Host country Germany, represented by the Federal Ministry for Economic Affairs and Energy, has organised a number of events for this day, including an international meeting of government and business representatives with civil society. One of the topics they will discuss is digital participation and what to do about data and security matters. Federal Chancellor Angela Merkel will officially open the conference proper on 26 November. Large parts of this and previous conferences can be accessed online.
The conference also gives a voice – and indeed a dedicated space – to young people: the "Youth IGF". In preparation for the conference, nine guiding principles for the internet were drawn up:
 
It must not discriminate, but must promote diversity.
It should be carbon-neutral.
Children and young people should be taught at school how to use the internet responsibly.
Data protection must be guaranteed.
In the public sector, all data should be published as public data.
Social and public services must be easy to access.
All basic rights must be protected on all platforms.
Attempts should be made to achieve a respectful culture of discussion.
Disinformation and fake news must be combated – also by governments.