Maintaining a window on the world
How important is culture during the corona crisis? Artistic Director Shermin Langhoff describes how the Gorki Theater is reaching audiences in new ways.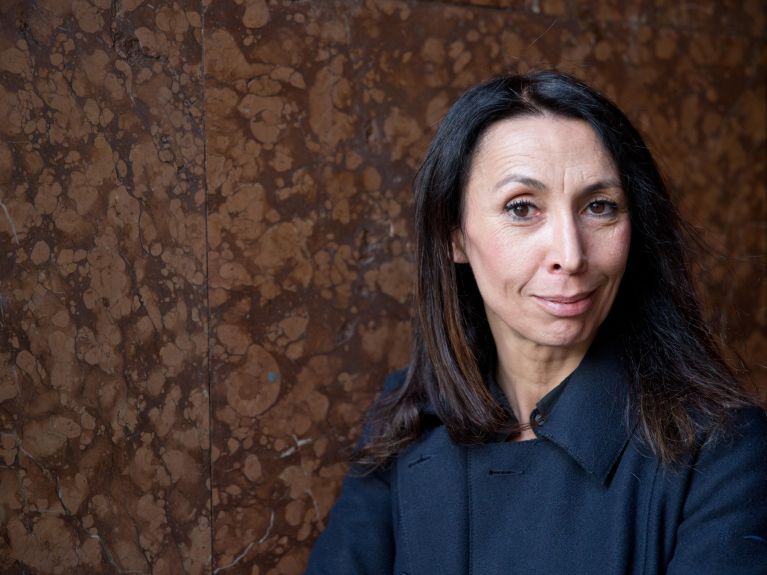 Shermin Langhoff has been artistic director of the Maxim Gorki Theater in Berlin since 2013. Above all, the theatre stands out for its socially critical productions. Langhoff, the only woman at the head of a major theatre in Berlin, has received numerous honours for her commitment to the arts, including the Federal Order of Merit in 2017.
Ms Langhoff, how has your life changed because of the pandemic?
Without being naïve about it, we also saw the crisis as an opportunity to rethink our existing ideas. Why are we making theatre? What are we telling people? How are we telling it? And above all for whom? How can we continue to promote international exchange and act as a window on the world for our audiences? We examined our own relevance to society and attempted to find a new form of discourse that we need in times of crisis.
How have you implemented your ideas?
Every Wednesday and Friday we stream a video of a new production with English subtitles for 24 hours. Furthermore, we have a glass cube at the Museum Island in Berlin, our Gorki Kiosk, where we have been able to give performances, even at the height of the pandemic, including works by the Polish director Marta Gornicka, among others. In addition to this, we have again been concentrating more on our exhibitions, which we have been regularly organising since 2013.
Has enough been done to support the arts during the crisis?
Problems that already existed have intensified even further during the pandemic. The situation is no different in the art and culture scene. Self-employed artists already had precarious working conditions before the pandemic. Compared with other countries, however, we still have a rather comfortable situation in Germany. For example, we have general theatre subsidies in almost all German towns.
What gives you grounds for hope at this difficult time?
The prospect that there will also be life after the pandemic. It is not the first time that humankind has faced a pandemic. There are the experiences of Spanish flu and the plague. The theatre and, of course, humankind too have survived many pandemics.
You would like to receive regular information about Germany? Subscribe here: