Through the crisis with books and bagels
The pandemic is hitting many gastronomes very hard. How she has nevertheless successfully made it through the crisis so far is what the Berliner Laurel Kratochvila tells us.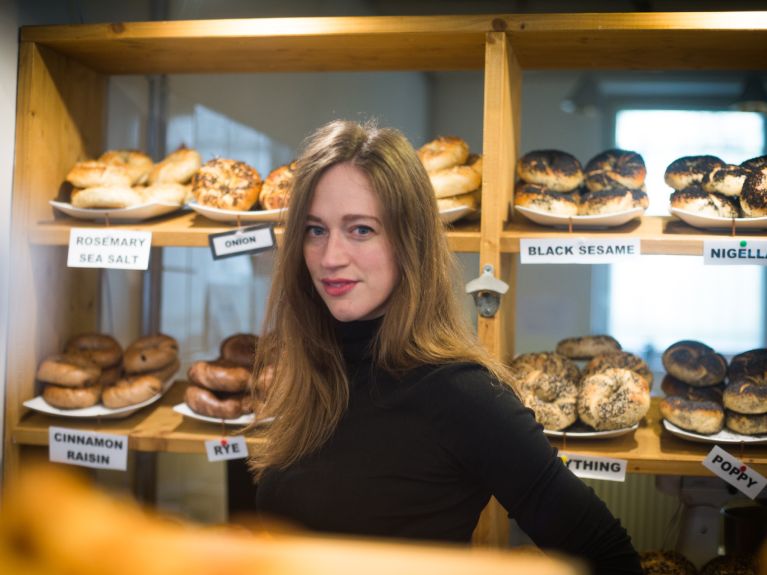 Since 2013 Laurel Kratochvila runs the bagel store "Fine Bagels" in Berlin. Every since then she has been rolling, boiling, and baking authentic NY bagels. Her mission is to make wonderful bagels and the scrumptious treats of the Jewish-American bakery. In addition to the bagels, her husband Roman runs a bookstore. Therefore their Corona strategy is to offer books and bagels together for ordering online.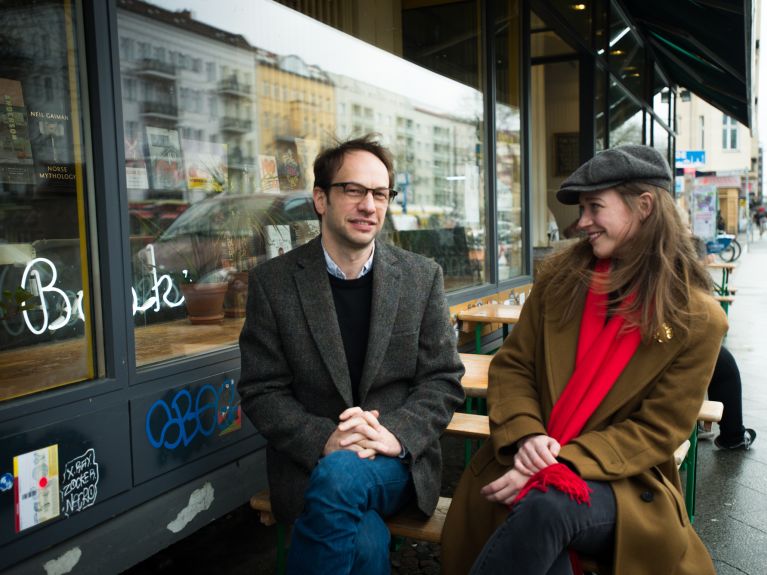 What does your everyday life in the pandemic look like?
My everyday life looks very much like it did pre-pandemic. My cafe and bookstore is still open for takeaway customers, so there's plenty to do. The only big difference is the social distancing and doing home deliveries around the city.
How is your bagel store currently doing?
My store is doing fine. There's been a drop in income since the ban on in-house dining, but I have a really great customer base who come and get their food for takeaway. We've been at this for several years and people knowing about us is a big help.
Have you been able to keep your employees?
Because of Kurzarbeit there's been no need to fire anyone. We're able to keep all our staff on on partial hours.
What were the biggest problems, you faced when the pandemic started?
We had to figure out how to run a takeaway and delivery business while keeping our customers and staff safe. We had to put together a screen for distancing, implement the mask rules, and create a sanitary station. The next biggest problem was figuring out how to set up a delivery business to make up the lost income on in-house sales.
What were your ideas to get your store through the pandemic?
Our ideas for getting through the pandemic were to simplify our menu to make it more accessible to takeaway customers, enabling preorders and home deliveries, and putting our entire bookstore online. We've done it all!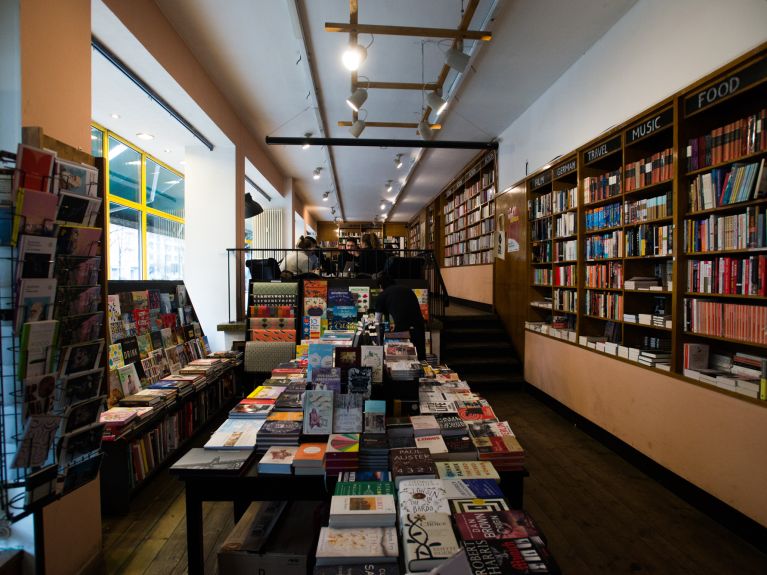 How are your book and bagel orders resonating with your customers? Do you receive many orders?
We receive more orders than we can handle! It's actually been a great way to interact with our customers and see everyone. I don't feel so isolated because of it and hopefully they do too! Plus I get to meet people's dogs.
Have there been opportunities and new possibilities for you?
This situation gave us the kick we needed to create an e-shop for our bookstore. We'd been talking about it for years and this is what finally got us to create one. People are ordering from us from everywhere in Germany now, not just Berlin.
What can we learn from the pandemic?
That's a tricky one. I'm mostly learning how little I need to be happy. I think I was a bit lost in the excesses of socializing, eating, and shopping in the city.
What gives you hope these days?
The vaccine gives me hope!
What are your next steps now?
I'd like to open a second branch of Fine Bagels once this is all over.
What are your hopes and wishes for the future?
I'm hoping the city's hospitality and independent retail industry make a full recovery and that the economy is able to stabilize.
You would like to receive regular information about Germany? Subscribe here: