Hackers in the museum
"Please do not touch" no longer applies! Museums let hackers loose on cultural treasures. In this way they transform historical documents into exciting apps.
13.06.2018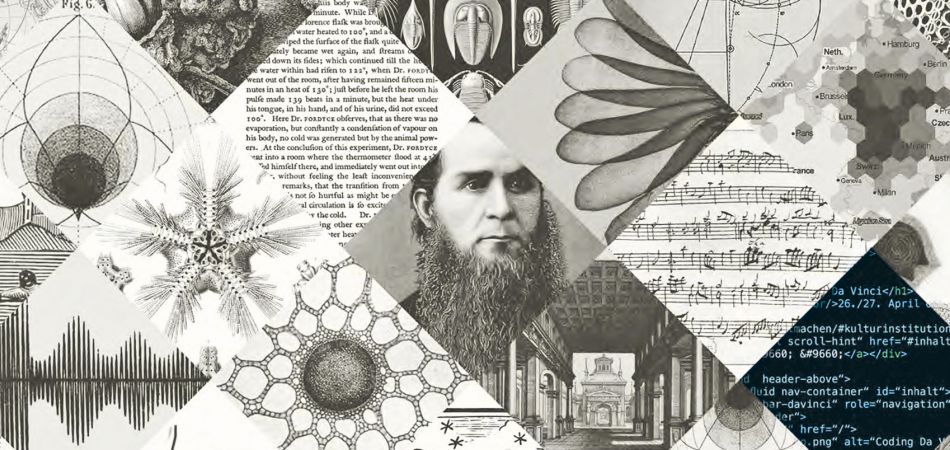 Do you want to compose danceable beats from animal sounds, learn fencing online or rediscover historic bike paths? Then look forward to the results of the culture hackathon "Coding Da Vinci".
What is "Coding Da Vinci"?
The fourth edition of the Hackathon is a programme of the European Heritage Year 2018 and is organized by the Leipzig University Library, the Institute for Digital Technologies and the OK Lab Leipzig. Thirty cultural institutes from Saxony, Saxony-Anhalt and Thuringia have opened their archives to young, technology-savvy people. In workshops, programmers, designers and hackers digitize drawings, photos, text and sound documents, turning the data into apps, games and interactive maps.
What are the goals of "Coding Da Vinci"?
The networking of culture and technology. The founders of "Coding Da Vinci" want to create structures in which cultural institutes and programmers can work together on the basis of freely accessible data.
What opportunities does the digitization of cultural assets offer?
More and more cultural institutes in Germany are digitizing their collections in order to share them with the public and to inspire more people with the cultural heritage. In addition, knowledge is enriched and put into new contexts.
Which projects are there?
Since 2014, 400 participants of "Coding Da Vinci" have already developed 54 digital cultural programmes. Especially popular are mobile apps. For example, the "zzZwitscherwecker" of 2014: an alarm clock that can be switched off only if you can assign the morning song to the right bird. Projects of Hackathon 2018 include interactive maps for tours through the east of Berlin or cycling on historic bike paths. One online game was created from the data set of the wax fruit collection of the Schloss Friedenstein Foundation: following the example of "Guitar Hero", the player has to sort as quickly as possible the apples and pears that fly at him.
When can the results of "Coding da Vinci" be seen?
The teams have been working on their projects since mid-April. The best ones will be honoured on 16 June at the award ceremony in Leipzig.
Read more about Coding Da Vinci here.