Learn German with us
These German language tips will boost your German skills during the coronavirus outbreak. Here you can discover words and expressions surrounding study, work and technology.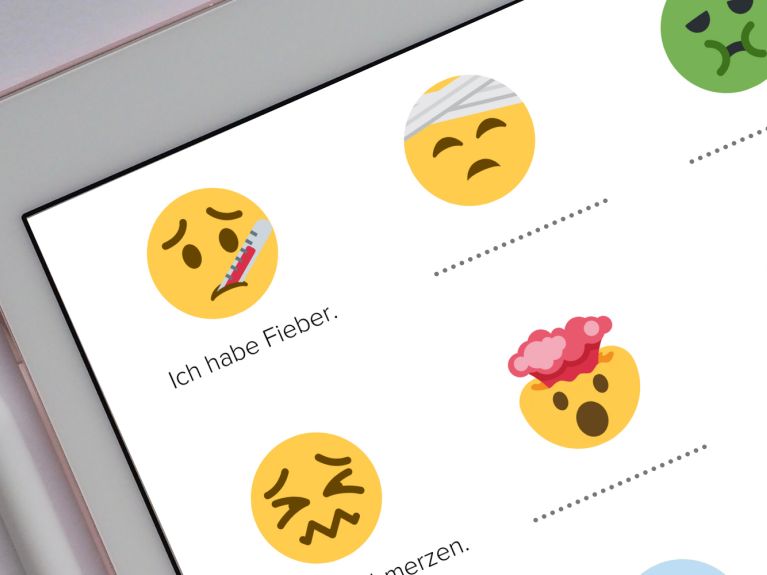 How do I tell someone I love them in German? How do I tell a doctor in Germany what I need? And which vocabulary do I need in everyday life? You can discover all of this and more with our vocabulary charts/diagrams.
Are you working or studying in Germany, or do you want to travel the country when the coronavirus outbreak is over? Here you will find important words and expressions for everyday life, ranging from office equipment to a doctor's appointment.
Everyday life
Here you'll find basic words in German, such as numbers, adjectives and prepositions.
Foundations
German technologies are used around the globe, and the country is renowned for innovation and quality. That's why technology fans will find many important words in German here. You want to improve your language skills in greater depth? Here you will find numerous contributions on the topics of innovation and technology. Start by reading the texts in German, then switch to your native language. That way you can discover how much of the content you understand.
Innovation and Technology
Dialects, carnival, Oktoberfest: Germany is a country with many regional differences and traditions. Here are some important words to help you feel at home straight away in every region.
Regional and seasonal
#LearnGerman: Every Monday you will find new charts/diagrams on Instagram to help you learn German. For more information about the German language, learning tips, important links and reports about experiences, click here.
You would like to receive regular information about Germany? Subscribe here: