Hope at university
Many German universities have recently taken in refugee students. A look at what has been achieved and current objectives.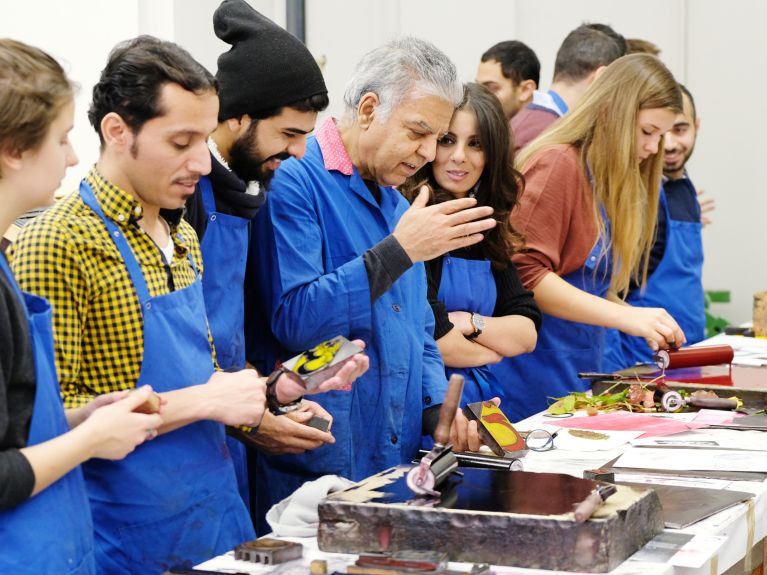 There were numerous students amongst the refugees who came to Germany in 2015. In order to help them continue their studies, diverse programmes and offers were developed, and they are still shaping the German university landscape.
How many refugees are studying in Germany?
Estimates suggest there are at least 32,000 young people with a refugee background who are registered at German universities. Their numbers can possibly rise to 40,000. Syria tops the list of the main countries of origin for refugee students. And in general, Syria is now the third most important source of international students with 13,000 students, ahead of Austria (around 11,500) and Russia (10,500).
What kind of support is there for refugee students?
At the end of 2015 the Federal Ministry of Education and Research (BMBF) and the German Academic Exchange Service (DAAD) launched an initiative to integrate refugees who are capable to study. For this purpose, the BMBF provided an annual sum of 27 million Euros until 2021. The DAAD is responsible for establishing the ability to study and preparations for studying, as well as for providing insights into study-accompanying measures and the subsequent transition into the labour market.
How have the offers changed?
The initial programmes included Welcome – Students Helping Refugees and Integra. Up to now more than 160 projects have been funded in the Welcome programme, ranging from counselling, mentoring and language courses, to tutorials and psychological/socio-educational support. Whereas the main focus of the Integra programme was on language courses in 2016, the emphasis has now shifted to qualified study-related support. The federal state of North Rhine-Westphalia has joined forces with the DAAD for the NRWege Leuchttürme programme designed to ease integration in the labour market: refugee teachers with qualifications from abroad receive additional training which includes elements of language, specialist knowledge, intercultural education and teaching methods.
You would like to receive regular information about Germany? Subscribe here: