Labour market overcomes crisis
The corona pandemic also led to high unemployment in the EU. Nevertheless, there are already shortages of workers in some areas.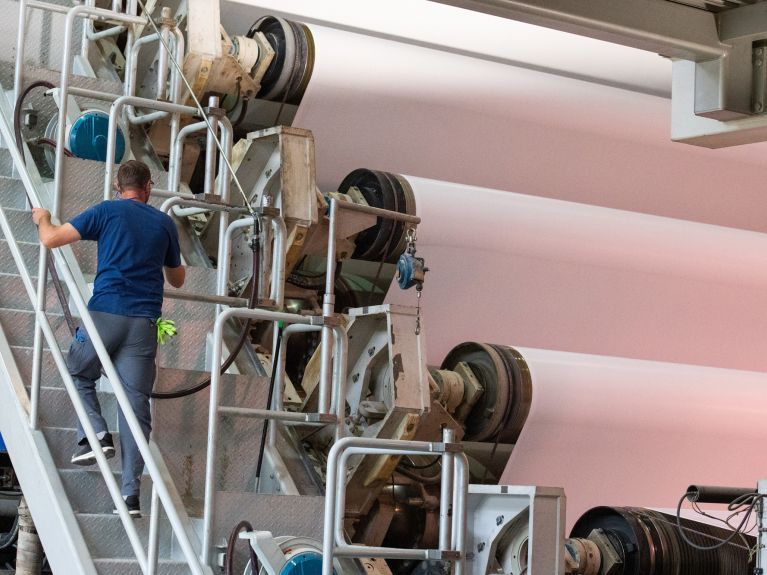 Why do people leave their home country? The Federal Statistical Office says this depends not only on the home labour market, but substantially on the job opportunities in the destination country. Thanks to strong economic development over recent years, Germany is an attractive destination: 2.7 million citizens of other EU states were employed in Germany in 2019. Spain and Italy were also important host countries. How corona will impact the European job market remains to be seen.
A working career including periods of employment in several countries is by no means unusual in the EU. In 2019 roughly 9.5 million EU citizens were working in another EU country. This total rose by almost 60% over ten years. That is a success story, because freedom of movement for workers is one of the four freedoms of the EU. It opens up many opportunities for its citizens: they can look for a job in another EU country, do not need a work permit and have the same rights as local employees.
In March 2020 the unemployment rate in the EU was 6.6%. Although the percentage has increased as a result of the corona pandemic, a shortage of labour still exists in many sectors, especially in the health and care sectors. Without migration from outside the EU the population of Europe will age considerably, and demographic change will make labour shortages even larger. Germany lacks specialists in the fields of medicine, engineering and IT. The Skilled Immigration Act came into effect in the Federal Republic in March 2020 with the primary goal of recruiting specialists from non-EU countries. How dependent Germany is on lower skilled personnel – for example, from Eastern Europe – became apparent during the corona crisis when entry restrictions led to a shortage of harvest workers. It was only possible to solve this problem with a special dispensation that allowed approximately 80,000 seasonal workers to enter the country.
Companies and employees in Germany that were unable to work at full capacity because of the corona pandemic have benefited from short-time working payments. This system was already successfully used during the European economic and financial crisis, and the European Commission now wishes to introduce a similar model at the European level.
You would like to receive regular information about Germany? Subscribe here: