Short-time work – a concept against crises
Pilot, software developer, project manager: the coronavirus crisis is forcing many employees into work short-time work. We reveal here what is good about it.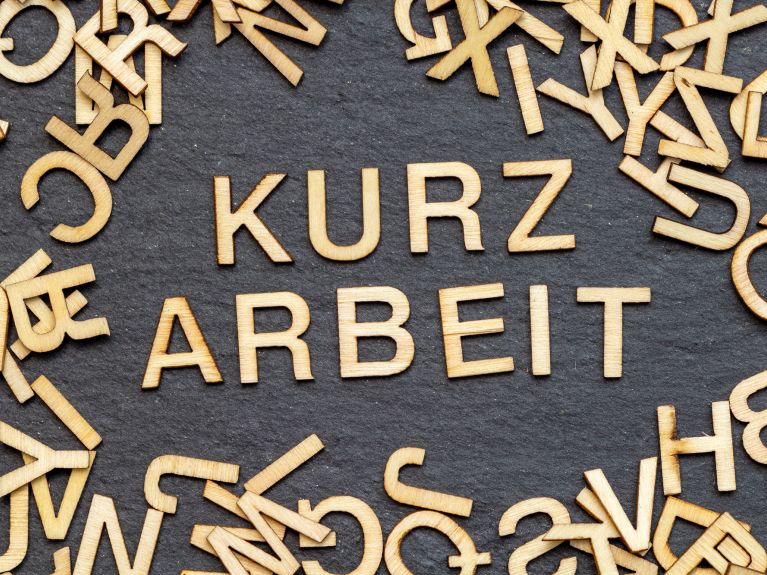 What exactly does short-time work mean? And how are the employees who are affected by it doing? We spoke to three of them.
---
What is short-time work?
In Germany, companies can reduce employee working hours and apply for short-time work in times of crisis. Then the state steps in: it pays between 60 and 87 per cent of the missing net salary.
---
Johannes (43) works as a pilot for a large German airline
"Because flights came to a complete standstill, I was 100 per cent on short-time work from the beginning of April to the end of June. A special way this affects pilots: after a long period of short-time work, flight licenses become invalid. You then have to revalidate them by doing simulator missions before you can fly again. I find the concept of short-time work very useful because the company can significantly reduce personnel costs in the short term without losing employees. If the flight volume increases again, operation can be reactivated at short notice."
Alexander (30) is a software developer at a major German automotive supplier
"The automotive industry is suffering a lot from the coronavirus crisis. That's why my team has been working short-time since mid-April: on two days a week I will / may / don't have to work. Even though it was a difficult changeover, I'm very happy with this offer and hope it helps us come through the crisis better. Many of my international colleagues who work in India, the USA or Mexico have no such option. They have to reckon with a reduced salary or, in the worst case, even layoff. Neither has yet occurred in our company, but of course the crisis creates uncertainty for the long term."
Jens (30) works as a project manager for a trade fair construction company
"The ban on major events linked with Covid-19 has also affected trade fairs. This means that we no longer have a basis for work for the time being. My company therefore registered for short-time work in mid-March. Since then, we've been on around 70 percent short-time work, but will be bumped up to almost 100 per cent in the coming months. I'm glad there's this possibility in Germany. It helps companies to bridge a crisis without having to fire employees. I'm thinking primarily of older colleagues who would probably lose out when looking for a new job."