"We must take precautions"
Minister of State Tobias Lindner talks about the key messages to come out of the World Health Summit.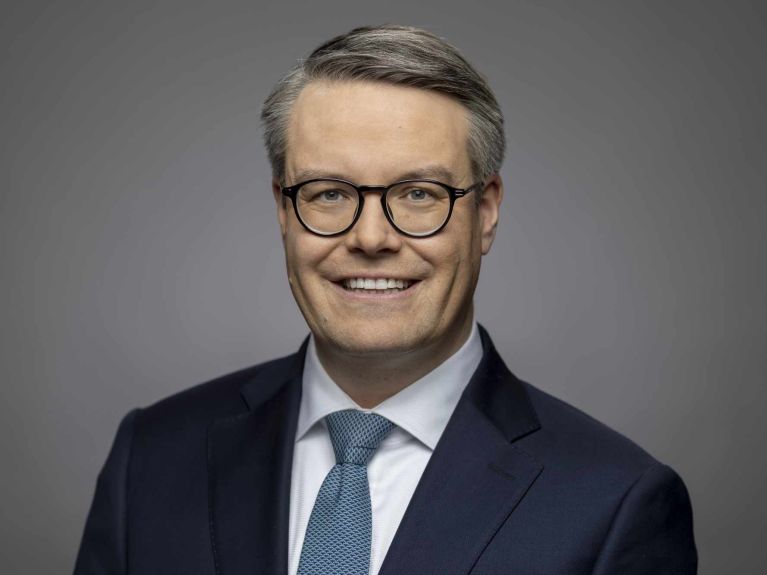 The World Health Summit that took place in Berlin in mid-October 2022 has put the subject of global health in the international spotlight once again. Tobias Lindner, minister of state at Germany's Federal Foreign Office, talks about growing challenges, the importance of international cooperation, the role played by Germany in this context, and the steps that need to be put in place to avert and prepare for future pandemics.
Minister of State, the World Health Summit 2022 aimed to raise the subject of global health to the next level. What does this mean in concrete terms?
Since its first incarnation in 2009, and following a number of years in which we staged it at the Federal Foreign Office, the World Health Summit has evolved to become the largest international congress in the area of global health. This year, the summit took on an even more important role as it was jointly organised for the first time with WHO.
However, the challenges have of course grown too. The Covid-19 pandemic is not over yet, and we also know that this won't have been the last pandemic. It is roughly one hundred years since the outbreak of the so-called Spanish flu, but I don't think another century will pass before the next pandemic. We must take precautions and strengthen international cooperation.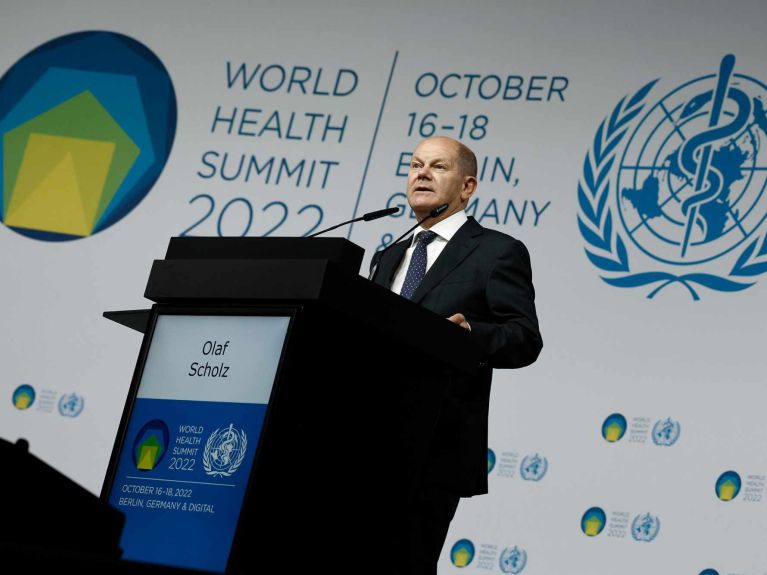 Are countries today better prepared to deal with future pandemics?
When the coronavirus pandemic began, each country responded at different speeds and with different measures. Countries today, especially in the European Union, know that they have to work closely together. This applies for example to the question of whether borders should be closed or not. My constituency is situated on the German-French border: it was an epochal shock when the border was closed at the start of the pandemic.
We have also learnt that international solidarity is necessary. This was clear from the distribution of coronavirus vaccines, for instance. In addition, it is vital for data to be shared. This is also something that the new WHO Hub in Berlin will facilitate.
What form should a global health framework to overcome the new challenges take?
We do not need any new institutions; there is already a whole host of actors working in the area of health. Collaboration between them must be improved, however. The World Health Organization has a central role to play in international cooperation. WHO must therefore be strengthened, among other things by a new pandemic treaty. Information sharing between countries is also essential. That said, it is above all industrialised countries like Germany that bear a special responsibility for global health.
What role is played by global health in foreign policy?
Nowadays global health plays a greater role in terms of exchange with other countries. Multilateral coordination and solidarity are also indispensable in the area of health. We receive enquiries for example about whether Germany can help with vaccines or vaccine logistics. Currently the German government is providing countries of the Global South first and foremost with logistics support in connection with the coronavirus pandemic, assisting with vaccine campaigns and cold chains, or indeed attempting to counter disinformation.
Health policy also forms part of the National Security Strategy that is being developed under the auspices of the Federal Foreign Office. How is global health related to security issues?
Pandemics can weaken states and societies. Pathogens do not stop at national borders. Health policy also affects how freely we are able to travel and how goods are traded globally. Global health is closely related to security issues, in other words.
You would like to receive regular information about Germany? Subscribe here: