The most natural thing in the world
Sheri Hagen is an actor, director and producer – and campaigns for greater diversity in the German film industry.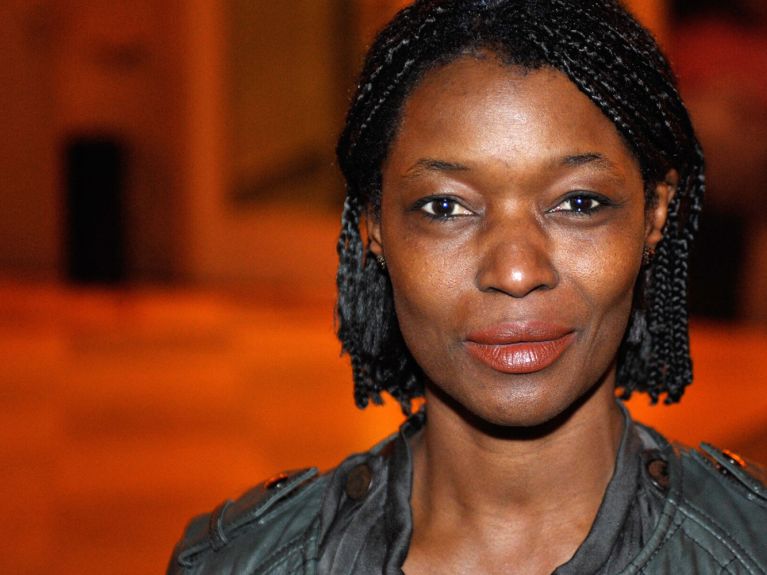 Diversity should not be important at all in the cinema, says Sheri Hagen, the actor, director and producer who was born in Lagos and grew up in Germany. "Our society is complex and diverse, our reality is complex and diverse, so why shouldn't that be the most natural thing in film and television too?" The fact that this kind of naturalness is missing was also shown by Vielfalt im Film, a study on diversity in the German film industry that Hagen co-initiated. Over 6,000 film-makers in German-speaking countries took part in the survey which found, among other things, that many people with migrant backgrounds felt they were stereotyped in German-language films.
Hagen says she didn't feel represented in German films and television. And that hasn't changed for her children either. There are no German films or series in which black families are shown across generations, even in everyday stories. "I hope my grandchildren will be able to see themselves perfectly normally, presented simply as human beings, without labels of origin." 
Successful producer and actor
That is precisely what she would like to change through her work. Hagen was born in Lagos, Nigeria's largest city, in 1968 and grew up in Hamburg where she attended the Stage School of Dance and Drama. She also trained at Theater an der Wien in Austria. Hagen, a resident of Berlin for many years, has acted in numerous theatre productions and in film and television roles, for example in The Lives of Others and Baal, as well as in crime dramas like Tatort.
Hagen is not only striving to make the film sector more diverse through her commitment to diversity in the cinema and her involvement in various organisations, such as Pro Quote Film. She also makes films that tell the stories of people that usually only appear in films or on television too little or as clichés. This was also how her first film came about: Auf den zweiten Blick is about three visually impaired couples in Berlin. In 2015 she founded Equality Film, her production company. "I wanted the independence to not constantly have to explain myself and my stories," says Hagen. One year later she realised Fenster blau, which is based on a play by Sasha Marianna Salzmann. The film examines taboo subjects such as incest. She is currently working on her third film.