Feeding the world in the future, too
Knowledge can create sustainable strategies for supplying the world with food. These courses of study aim to make a contribution.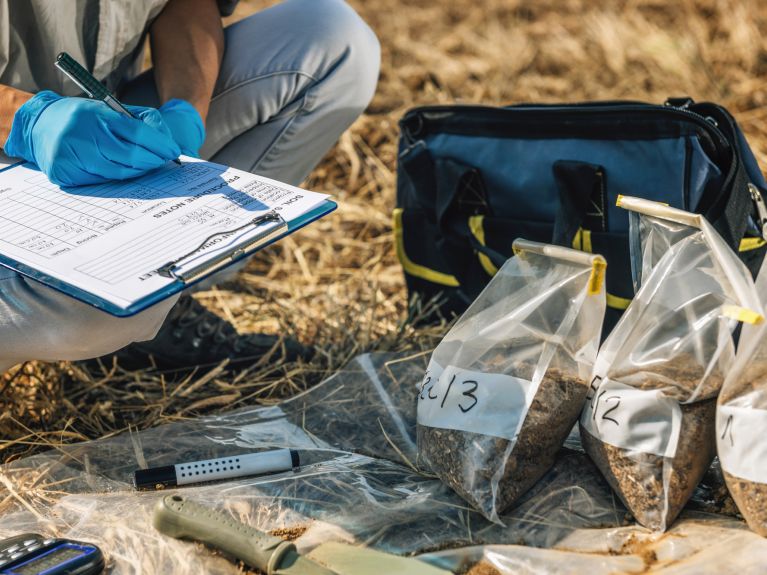 Agriculture faces the challenge of producing good foodstuffs for the growing world population at low ecological cost. These four study courses in Germany show how this task might be mastered.
1. Futuristic concepts from genome research
Genomic data are important for understanding breeding methods, plant nutrition and pests. At the Christian-Albrechts-University of Kiel (CAU) the single-subject master's course in AgriGenomics teaches state-of-the-art methods for genetically improving crops and livestock and for optimizing agricultural processes. A link is created between genomics research and agricultural science.
2. Sustainability experts for the economy
How can natural resources be conserved in a competitive agricultural and food sector? The master's degree course in Agricultural and Food Economics (AFECO) at the University of Bonn deals with such future-oriented issues. The international course looks at the entire value chain. The university's Centre for Development Research (ZEF) is a good place for graduate students to conduct transdisciplinary research on the management of natural resources.
3. Organic farming: international comparisons
Interest in the quality and sustainable production of food is increasing worldwide. The Master's Programme in Organic Agriculture and Food Systems at the University of Hohenheim has a correspondingly international orientation. Organic agriculture in the tropics and subtropics is also part of the course, as is market development in various countries.
4. Fight against hidden hunger
In a bachelor's degree at the Osnabrück University of Applied Sciences, ecotrophologists are broadening the outlook of the nutritional sciences to reveal the bigger picture. The Global Nutrition and Sustainability module focuses on the topic of world nutrition. With a view to the UN's Sustainable Development Goals (SDGs), students examine different country-specific nutritional situations, look at the consequences of inadequate nutrition and seek solutions to nutritional problems.
You would like to receive regular information about Germany? Subscribe here: